Browsing Category
Archive
I arrived in New Orleans on Thursday to attend the International Food Bloggers Conference (IFBC). The last time I attended this conference was three years ago when it was held in Seattle. This is my fourth trip to New Orleans and I had a few new spots to try, but the one restaurant that I...
"Fourth Street" is a commercial district in Berkeley bustling with shops and restaurants. I have always considered it to be a cool and hidden shopping area in the East Bay. One of the restaurants located on Fourth Street is Iyasare serving modern Japanese comfort food. Although its been around for over five years, I recently...
I spent the morning at the Oakland Museum of California (OMCA), a museum dedicated to California art, history, and natural sciences. As a child, I have had many memories and field trips to OMCA to view the large collection of California art. As an adult, I have visited OMCA to attend private events, Friday Nights...
Load more posts
About Me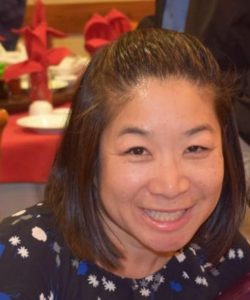 Hello, my name is Lisa Lau.  Welcome to my new website 510foodie.com.  I was born and raised in the Bay Area. I am passionate about food and am here to share my food adventures with you.
I've been blogging about food for almost ten years.  I am a contributing writer for localwise.com where my blog post Top Five Bowls of Noodle Soup in Oakland went viral.  In 2018, I was a guest writer for Berkeleyside where I wrote the featured article  A Filipino Food Movement is Sweeping the East Bay.
My friends and family enjoy my cooking so new to the site is "Recipe of the month."
I hope you enjoy the site!
Categories
Buy the Sweet Cookbook