Browsing Category
East Bay Eats
Coffee in the morning is a ritual that I cannot do without. When I'm not making my own nonfat latte with my espresso maker in the morning or having a cup at work, there are a few shops I like to frequent.  When I'm feeling like an Italian coffee, I go to Cafe 817 in...
When you think about take out, what kind of food comes to mind?  Chinese, pizza, fast food?  Well, one particular place a couple miles away from me is Champa Garden, a Laotian restaurant.    Although I've eaten at the restaurant located in the Ivy Hill hood, on the corner of 8th Avenue and E. 22nd Street,...
San Francisco has "Dine About Town" where selected restaurants in the City offer 2 course lunches for $17.95 and 3 course dinners for $34.95.  It really encourages people to try out restaurants that they've never been to or allows people to save a few bucks at restaurants they enjoy eating at.  Being in its tenth...
Today my bookclub met at Pican, a beautiful upscale restaurant located in the Uptown district in Oakland for brunch.  Advertised as "A Taste of the South," it was the perfect location for the eight of us to meet over a meal and to discuss "Beautiful Jim Key" which is a true story about a very...
The Kogi food trucks can be credited with aligning social media with the food truck.   Born in Los Angeles in late 2008, Kogi serves fusion street food, combining Korean and Mexican cuisines.  Korean barbecue meats are combined with tortillas which become tacos, burritos, and quesadillas.  In addition, they serve sliders using the Hawaiian roll as the...
A friend of mine had been raving about a "neighborhood" restaurant called Digs Bistro in Berkeley for the past few years.  I had been meaning to go and even bought a coupon from the website restaurant.com in March 2010.  I happened to ask about it recently and my friend said "They're closing."  I was concerned...
I have heard great things about Tanya Holland's Brown Sugar Kitchen (BSK) and finally went there this weekend.  Located in a flatiron building in the industrial part of West Oakland, this soul food restaurant serves breakfast and lunch daily.  Our party of five arrived before 10am on Saturday.  Although we were told it would be...
Lake Merritt is one of my favorite places in Oakland.  I spend a lot of time enjoying my walks and jogs around it.  It was the passing of Bond Measure DD in 2002, the Oakland Trust for Clean Water and Safe Parks that was the road to improvements to Lake Merritt.  The road seemed to...
Truffles are edible fungus prized by chefs all over the world.  The largest percent of black truffles are found in France and the more cherished white truffles in Italy.  Chef David Lebowitz has a great description of truffle hunting on his blog "Living the Sweet Life in Paris."  Living in the Bay Area, we are...
Beaujolais is a red wine produced in the Beaujolais region of France. It is made from the gamay grape.  Beaujolais Nouveau is bottled and released the same year of the harvest and each year it is released on the 3rd Thursday in November.  I am no wine expert, I just happened to hear about the...
Load more posts
About Me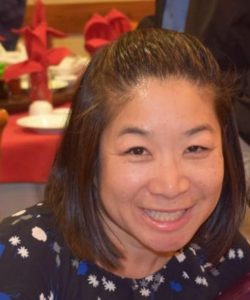 Hello, my name is Lisa Lau.  Welcome to my new website 510foodie.com.  I was born and raised in the Bay Area. I am passionate about food and am here to share my food adventures with you.
I've been blogging about food for almost ten years.  I am a contributing writer for localwise.com where my blog post Top Five Bowls of Noodle Soup in Oakland went viral.  In 2018, I was a guest writer for Berkeleyside where I wrote the featured article  A Filipino Food Movement is Sweeping the East Bay.
My friends and family enjoy my cooking so new to the site is "Recipe of the month."
I hope you enjoy the site!
Recent Posts
Instagram Feed
Follow me on Instagram
This error message is only visible to WordPress admins
Error: API requests are being delayed. New posts will not be retrieved.
There may be an issue with the Instagram access token that you are using. Your server might also be unable to connect to Instagram at this time.
Error: API requests are being delayed for this account. New posts will not be retrieved.
There may be an issue with the Instagram Access Token that you are using. Your server might also be unable to connect to Instagram at this time.
Categories
Buy the Sweet Cookbook