Earlier this month, Michael Bauer posted his Top 100 Best Restaurants in the San Francisco Bay Area. Osteria Stellina (opened in November 2008) in Point Reyes Station made the list and forced another restaurant Nick's Cove in Tomales Bay about 2 miles North off the list. I spent the weekend in the beautiful Point Reyes...
On my way to Lake Tahoe, my friend and I stopped off at Biba Restaurant in Sacramento.  This is my third time dining at Biba, but my first time having lunch there.  Biba is rated the best Italian restaurant in the area and receives lots of praise from various food magazines.  They have been running...
I spent the last several days in the windy city, but boy was it warm.  It was nice to leave the April showers of California to a not so normal temperature of mid to high 70's in Chicago.  Chicago is a great city.  It's a beautiful place with tall buildings, interesting architecture, and great food. ...
It's been a few years since I last frequented A Cote, not because of a bad experience.  There was a time when A Cote was "thee" place to be.  Mojito's were the hot new drink, you would be lucky to grab a seat at the bar while you waited for a table, and you wouldn't...
Today I attended the 4th Annual International Chocolate Salon at Fort Mason in San Francisco.  There were approximately 70 vendors showcasing their artisan chocolates.  The admission fee was $25/advance and $30/door.  I paid a discounted $17.95 for an early bird special because I bought them almost 2 months ago.  The vendors provided samples while selling...
In my last post, I mentioned that I typically only eat grass fed beef or sustainable beef.  This has ruined St. Patrick's Day for me for the past several years.  After reading Omnivore's Dilemna, I felt the need to give up something…hence I only eat grass fed or sustainable beef. Well, it was last year...
I went on a business trip this past week.  I spent four days at the Disneyland Resort.  Would I need to leave Disneyland to find good food?  My guess was yes.  I am not a yelper, but I do read their reviews and especially rely on it when I travel to unfamiliar places.  I also have the...
What is a crab feed?  A crab feed is an event, usually a fundraiser where you get to share the experience of cracking open and eating crab with other crab lovers.  I assume the best crab feeds are in the west coast as this is where Dungeness crab comes from.  My BFF suggested we go...
I heart pizza.  It's something I can eat for breakfast, lunch, or dinner.  My favorite type of pizza is the Neapolitan style, thin crust pizza.  Lucky for me, restaurants have been popping up in the Bay Area for the past few years serving up delicious Neapolitan style pizzas out of a wood fire oven.  Bay...
Bacon is probably one of my favorite foods and so is pizza, ice cream and fried chicken.  However, I can agree that balancing the unhealthy is a good idea sometimes.  🙂  Today I am experimenting with farro, an Italian grain from wheat.  I had an excellent farro salad at Encuentro Cafe and Wine Bar in Jack...
Line at FYUB Yesterday was a momentous occasion. I was excited to witness the return of Chef Nora Haron to Oakland for a pop-up bakery. It's been about a year since Chef Nora closed her cafe Drip Line in West Oakland and I've been sad ever since. She brought unique Singapore flavors to the food...
Load more posts
About Me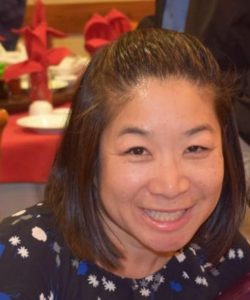 Hello, my name is Lisa Lau.  Welcome to my new website 510foodie.com.  I was born and raised in the Bay Area. I am passionate about food and am here to share my food adventures with you.
I've been blogging about food for almost ten years.  I am a contributing writer for localwise.com where my blog post Top Five Bowls of Noodle Soup in Oakland went viral.  In 2018, I was a guest writer for Berkeleyside where I wrote the featured article  A Filipino Food Movement is Sweeping the East Bay.
My friends and family enjoy my cooking so new to the site is "Recipe of the month."
I hope you enjoy the site!
Recent Posts
Instagram Feed
Follow me on Instagram
This error message is only visible to WordPress admins
Error: API requests are being delayed. New posts will not be retrieved.
There may be an issue with the Instagram access token that you are using. Your server might also be unable to connect to Instagram at this time.
Error: API requests are being delayed for this account. New posts will not be retrieved.
There may be an issue with the Instagram Access Token that you are using. Your server might also be unable to connect to Instagram at this time.
Categories
Buy the Sweet Cookbook