Browsing Category
papaya salad
The East Bay community is saying goodbye to Hawker Fare in Uptown Oakland, which closed its doors last night after almost six years. Hawker Fare is Chef James Syhabout's Southeast Asian street food focused restaurant. I was able to dine at Hawker Fare on one of its final nights last week with a friend and...
Camber in Uptown Oakland is a cool hip restaurant serving delicious South East Asian food. It's located close to where I work and I can't believe I didn't learn about it until recently since it's been around for about two years. The owners are Irfan, who is part Burmese and part Pakistani and Linda who...
There is a Thai Buddhist Temple tucked in the City of Fremont that my sister-in-law frequents. Wat Buddhanusorn means "temple for the dedication of the buddha" and opened in 1983. It was built to promote Thai culture and art. Visits to the temple usually means Thai BBQ pork with sticky rice for me. This food...
Load more posts
About Me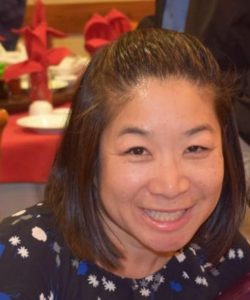 Hello, my name is Lisa Lau.  Welcome to my new website 510foodie.com.  I was born and raised in the Bay Area. I am passionate about food and am here to share my food adventures with you.
I've been blogging about food for almost ten years.  I am a contributing writer for localwise.com where my blog post Top Five Bowls of Noodle Soup in Oakland went viral.  In 2018, I was a guest writer for Berkeleyside where I wrote the featured article  A Filipino Food Movement is Sweeping the East Bay.
My friends and family enjoy my cooking so new to the site is "Recipe of the month."
I hope you enjoy the site!
Buy the Sweet Cookbook