Browsing Category
middle eastern
If you haven't heard of Chef Reem Assil, you really should as she is successfully putting Arab food on the map in Oakland. Her Arab street food started in the farmers markets before she opened her bakery, Reem's in the Fruitvale Public Market over a year ago. She recently opened her second outpost, Dyafa, a...
Last month I traveled to Philadelphia for a couple of days and I ate some amazing food. The most noteworthy was dinner at Zahav, a modern Israeli restaurant from Chef Michael Solomonov. I had made my reservation weeks in advance, but the earliest time I could get was 9:30pm. I figured it wouldn't be too...
Load more posts
About Me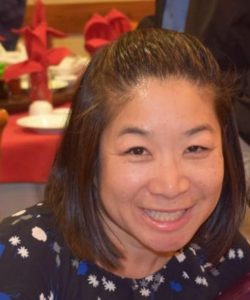 Hello, my name is Lisa Lau.  Welcome to my new website 510foodie.com.  I was born and raised in the Bay Area. I am passionate about food and am here to share my food adventures with you.
I've been blogging about food for almost ten years.  I am a contributing writer for localwise.com where my blog post Top Five Bowls of Noodle Soup in Oakland went viral.  In 2018, I was a guest writer for Berkeleyside where I wrote the featured article  A Filipino Food Movement is Sweeping the East Bay.
My friends and family enjoy my cooking so new to the site is "Recipe of the month."
I hope you enjoy the site!
Recent Posts
Buy the Sweet Cookbook