Browsing Category
East Bay Eats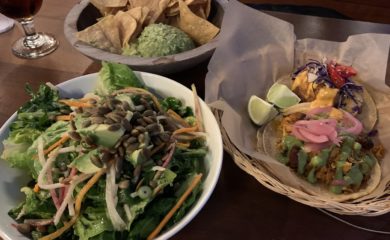 Are you afraid of the Covid-19 virus? Being a healthy individual in my forties, I am not afraid. I have been going about my business and eating out. I have also been promoting eating out to support local businesses including Chinatown. But after the new State regulations in California that Governor Gavin Newsom announced today...
Today happens to be International Women's Day, so it's the perfect opportunity to write about Sister, a young new restaurant located on Grand Avenue in Oakland.  Last year, the restaurant replaced Boot and Shoe Service, so there are no ties to the restauranteur (who will not be named) accused of sexual harassment.   My girlfriends...
My bookclub recently dined at Perle, a French inspired restaurant in the Montclair district in Oakland. We started the evening off with the fancy caviar service. This was my first experience specifically ordering caviar at a restaurant. The Perle Caviar service includes caviar from the California Caviar Company, créme fraîche, brioche points, gougère, and potato...
Today marks the 10 year anniversary of my food blog. I began writing exactly a decade ago to share my passion for food. 510foodie focuses on local food and to celebrate the occasion, I tried a local restaurant that I have never been to before nor heard anything about. Mägo means magician in Spanish...
It's pretty neat to follow a restaurant on Instagram before they open. You get a glimpse into what it takes to open a restaurant and you get to know the people behind the restaurant. That is the feeling I had with Fish & Bird Sousaku Izakaya in Berkeley. I was pretty excited for the restaurant...
I am excited to write about a duo of Oakland businesses that I was introduced to this year. One is a wine shop that has been around for over five years and one is a restaurant that opened up earlier this year. Both are located within a block of each other on Grand Avenue in...
I consider my grandmother the matriarch of our family when I was growing up. I shared a bedroom with her and my sister. Although my grandmother didn't always get along with my dad, her son-in-law, she was very strong and held her own. She was also a great cook that prepared most of our meals. ...
Last night my bookclub met at a Moroccan restaurant in Alameda that was super fun that I thought I would share.  I would call it a hidden gem because I have never driven southwest of Crab Cove in Alameda to an area called Ballena Bay where Abigail's Moroccan Cuisine is located.  The sunset views are...
Although it has been almost two months since I had the Côte de Boeuf dinner at CDP Bar in Oakland, I remember it very well. The meal itself was special, but it was also a special celebration of my best friend's birthday. CDP Bar is the cocktail lounge that connects to Commis, the Michelin 2-Star...
Line at FYUB Yesterday was a momentous occasion. I was excited to witness the return of Chef Nora Haron to Oakland for a pop-up bakery. It's been about a year since Chef Nora closed her cafe Drip Line in West Oakland and I've been sad ever since. She brought unique Singapore flavors to the food...
Load more posts
About Me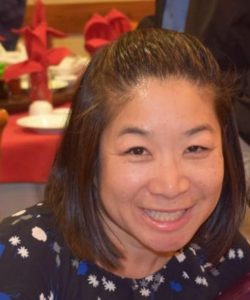 Hello, my name is Lisa Lau.  Welcome to my new website 510foodie.com.  I was born and raised in the Bay Area. I am passionate about food and am here to share my food adventures with you.
I've been blogging about food for almost ten years.  I am a contributing writer for localwise.com where my blog post Top Five Bowls of Noodle Soup in Oakland went viral.  In 2018, I was a guest writer for Berkeleyside where I wrote the featured article  A Filipino Food Movement is Sweeping the East Bay.
My friends and family enjoy my cooking so new to the site is "Recipe of the month."
I hope you enjoy the site!
Recent Posts
Instagram Feed
Follow me on Instagram
This error message is only visible to WordPress admins
Error: API requests are being delayed. New posts will not be retrieved.
There may be an issue with the Instagram access token that you are using. Your server might also be unable to connect to Instagram at this time.
Error: API requests are being delayed for this account. New posts will not be retrieved.
There may be an issue with the Instagram Access Token that you are using. Your server might also be unable to connect to Instagram at this time.
Categories
Buy the Sweet Cookbook