Browsing Category
East Bay Eats
When I first heard that La Borinquena Mex-icatessen was closing after 71 years of business in Oakland, I felt a kind of sadness. La Borinquena is a Mexican restaurant with a cafeteria style setting. Tucked in the back of the restaurant, they have a little shop selling supplies such as spices and tortillas. In...
I started my food blog about five and a half years ago and my very first post was a recipe for farro salad. It was influenced by a dish I had at the vegan/vegetarian restaurant, Encuentro in Jack London Square. A lot has changed since then, including the restaurant moving to a new location less...
The Growler's Arm opened in October 2014 serving British fare in the Glenview neighborhood in Oakland. I have had two dinners at the Growler's Arm in the past couple of months, getting a good sampling of the food from their daily changing menu. On one evening, my friends and I arrived early and previewed a...
I remember walking by Taiwan Bento in the Uptown District of Oakland with a coworker many months ago. The restaurant was not open at the time and there was a sign at the door indicating they were having soft openings. I peaked through the window to check out their menu board. It was a very...
The entire Bay Area is cheering on the Golden State Warriors in the NBA Finals. After all, it's been forty years. I've been catching the games anywhere I can, but my favorite place to watch has been the new Overland Country Bar and Grill in Jack London Square in Oakland. It's located in what my...
On a recent weekday night, I had dinner with a friend at Revival Bar & Kitchen in Downtown Berkeley. It was our first time dining there, but we both knew we had been to this location before. Revival has been there for about five years, but before that it was a Restaurant called Downtown. ...
This weekend is the Oakland Greek Festival, an annual festival held at the Greek Orthodox Cathedral in the Oakland Hills. I am embarrassed to say that this is my first year attending even though it's been held in my hometown for 43 years! If you look to the East and into the...
Fist of Flour Pizza Company launched in 2010 as a food truck. At the time, it rented a kitchen in Berkeley to conduct all their food prep. In January 2014, they opened what they call a "Doughjo" on the corner of MacArthur and Maybelle Street in the Laurel District of Oakland. Fist of Flour Doughjo...
My BFF and I took my sister out last night to celebrate her birthday. The birthday girl wanted Italian food and suggested Trabocco Kitchen and Cocktails located at Alameda South Shore Center. It was my first time here and honestly my expectations were pretty low. The service was really good. We were immediately given warm...
The opening of Parlour has been a long anticipated wait for me. It's located in Uptown Oakland a block and a half from where I work. Imagine the suspense of knowing a new restaurant is going to open up in your neighborhood and they are remodeling the space. The entire front entry is made of...
Load more posts
About Me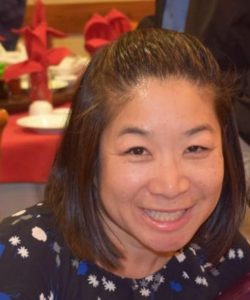 Hello, my name is Lisa Lau.  Welcome to my new website 510foodie.com.  I was born and raised in the Bay Area. I am passionate about food and am here to share my food adventures with you.
I've been blogging about food for almost ten years.  I am a contributing writer for localwise.com where my blog post Top Five Bowls of Noodle Soup in Oakland went viral.  In 2018, I was a guest writer for Berkeleyside where I wrote the featured article  A Filipino Food Movement is Sweeping the East Bay.
My friends and family enjoy my cooking so new to the site is "Recipe of the month."
I hope you enjoy the site!
Recent Posts
Instagram Feed
Follow me on Instagram
This error message is only visible to WordPress admins
Error: API requests are being delayed. New posts will not be retrieved.
There may be an issue with the Instagram access token that you are using. Your server might also be unable to connect to Instagram at this time.
Error: API requests are being delayed for this account. New posts will not be retrieved.
There may be an issue with the Instagram Access Token that you are using. Your server might also be unable to connect to Instagram at this time.
Categories
Buy the Sweet Cookbook