Browsing Category
Napa Eats
Last weekend I attended a salumi making class at Fatted Calf in Napa. I signed up to take the course last September and have been looking forward to it ever since. This is a class my BFF recommended to me after taking it herself. The drive to Napa from Oakland took about fifty minutes. The...
Today I took a trip to Napa County with friends. We weren't going wine tasting, but had planned to hike Mount Saint Helena. Hiking up five miles on the Stevenson Memorial Trail would take us over 4,000 feet to St. Helena's peak. With so much rain and lack of exercise lately, the hike was...
I have been unhappy with my weight for the past ten to fifteen years. I never considered myself overweight, but for the past few years, I have seen myself go from a size 2 to a size 6. I gave myself plenty of excuses to eat whatever I wanted and ignore my weight gain. Turning...
Load more posts
About Me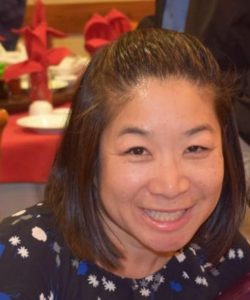 Hello, my name is Lisa Lau.  Welcome to my new website 510foodie.com.  I was born and raised in the Bay Area. I am passionate about food and am here to share my food adventures with you.
I've been blogging about food for almost ten years.  I am a contributing writer for localwise.com where my blog post Top Five Bowls of Noodle Soup in Oakland went viral.  In 2018, I was a guest writer for Berkeleyside where I wrote the featured article  A Filipino Food Movement is Sweeping the East Bay.
My friends and family enjoy my cooking so new to the site is "Recipe of the month."
I hope you enjoy the site!
Recent Posts
Buy the Sweet Cookbook