Browsing Category
East Bay Eats
If you haven't heard of Chef Reem Assil, you really should as she is successfully putting Arab food on the map in Oakland. Her Arab street food started in the farmers markets before she opened her bakery, Reem's in the Fruitvale Public Market over a year ago. She recently opened her second outpost, Dyafa, a...
If ramen, udon, and soba noodles were siblings, soba would be the middle child. Soba noodles don't get a lot of attention in the United States. I can't count the number of bowls of ramen and udon that I have consumed in my lifetime because it is too many. I can count with one hand...
I just got back from a fabulous dinner. I had Korean food with my BFF in El Cerrito. She was introducing me to Gangnam Tofu for the first time. We went for an early dinner after spending the day hiking and geocaching in the area. We were lucky that we didn't have a wait since...
It excites me to write about Dosa by Dosa, a hip new South Indian restaurant located in Uptown Oakland. The restaurant is owned by the husband and wife team, Anjan and Emily Mitra who already run two popular and successful restaurants in San Francisco by the name of Dosa. The Mitras bring a more casual...
When I reflect back on the lunch I had on Friday, I realize how much has changed since my college cafeteria days. I intentionally made a point to visit UC Berkeley's student union dining room for What's Poppin', A Pop-Up Dining Adventure. For the month of March, three female and minority chefs from San Francisco's...
Over eighty restaurants participated in this year's Oakland Restaurant Week (ORW). For ten days, various restaurants around the community were offering lunch and dinner menus with special pricing. I find that ORW is a great way to try out a local restaurant that I haven't tried yet. I was super excited to try Mockingbird for...
Is it Dungeness crab season in the San Francisco Bay Area or is it not? I heard crab season had opened up in mid November and then I heard it was postponed until December, and then it was postponed again until January. It has been very confusing to me, especially when I heard on the...
Happy New Year! I will begin my first blog of 2018 writing about one of the hippest restaurants in Oakland today. Shinmai opened about six months ago by partners Yingji Huang and Andy Liu. This is their second project together after Kakui, a sushi restaurant in Montclair. Shinmai is touted as bringing the Izakaya experience...
This past Thursday was the grand opening of Gott's Roadside in Downtown Walnut Creek. The opening marked Gott's sixth location in the Bay Area, but the first to move into the East Bay. I had a special invite on Tuesday to check it all out. I was already familiar with Gott's. I actually remember it...
I had the pleasure of having dinner at Nico's 1508 in Berkeley a few months ago. With competing priorities, I hadn't gotten a chance to write about that experience until now. However, I think it speaks volumes about a meal when many of the dishes I had a while back are still memorable. We started...
Load more posts
About Me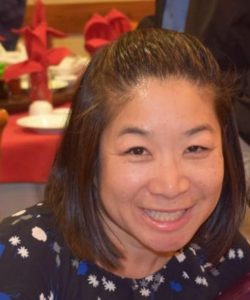 Hello, my name is Lisa Lau.  Welcome to my new website 510foodie.com.  I was born and raised in the Bay Area. I am passionate about food and am here to share my food adventures with you.
I've been blogging about food for almost ten years.  I am a contributing writer for localwise.com where my blog post Top Five Bowls of Noodle Soup in Oakland went viral.  In 2018, I was a guest writer for Berkeleyside where I wrote the featured article  A Filipino Food Movement is Sweeping the East Bay.
My friends and family enjoy my cooking so new to the site is "Recipe of the month."
I hope you enjoy the site!
Recent Posts
Instagram Feed
Follow me on Instagram
This error message is only visible to WordPress admins
Error: API requests are being delayed. New posts will not be retrieved.
There may be an issue with the Instagram access token that you are using. Your server might also be unable to connect to Instagram at this time.
Error: API requests are being delayed for this account. New posts will not be retrieved.
There may be an issue with the Instagram Access Token that you are using. Your server might also be unable to connect to Instagram at this time.
Categories
Buy the Sweet Cookbook