Browsing Category
philadelphia
Saté Kampar Last month I took a quick trip to Philadelphia. In addition to going back to Michael Solomonov's restaurant Zahav, I looked forward to eating Malaysian food at Saté Kampar. Saté Kampar wasn't even on the list to go until I noticed some well known Bay Area food people that I admire and follow...
Last month I traveled to Philadelphia for a couple of days and I ate some amazing food. The most noteworthy was dinner at Zahav, a modern Israeli restaurant from Chef Michael Solomonov. I had made my reservation weeks in advance, but the earliest time I could get was 9:30pm. I figured it wouldn't be too...
My time in Downtown Philadelphia lasted less than 36 hours, but I still managed to have two great dinners. Both were in the Rittenhouse district. I had to solely use and trust yelp because my last trip to Philly was many years ago and I didn't have a lasting impression in terms of food. Yelp...
Load more posts
About Me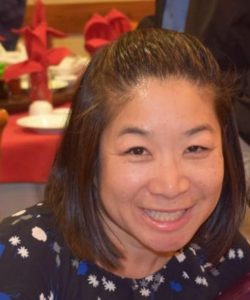 Hello, my name is Lisa Lau.  Welcome to my new website 510foodie.com.  I was born and raised in the Bay Area. I am passionate about food and am here to share my food adventures with you.
I've been blogging about food for almost ten years.  I am a contributing writer for localwise.com where my blog post Top Five Bowls of Noodle Soup in Oakland went viral.  In 2018, I was a guest writer for Berkeleyside where I wrote the featured article  A Filipino Food Movement is Sweeping the East Bay.
My friends and family enjoy my cooking so new to the site is "Recipe of the month."
I hope you enjoy the site!
Recent Posts
Buy the Sweet Cookbook