Browsing Category
Archive
What a beautiful warm weekend in the Bay Area. It was also a weekend of celebrations as one of my closest friends got married and my best friend celebrated a birthday. With temperatures in the 80's, it was nice to go to the City and cool off a bit to the mid-70's. My evening ended...
Load more posts
About Me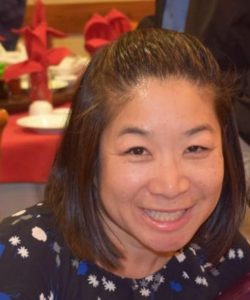 Hello, my name is Lisa Lau.  Welcome to my new website 510foodie.com.  I was born and raised in the Bay Area. I am passionate about food and am here to share my food adventures with you.
I've been blogging about food for almost ten years.  I am a contributing writer for localwise.com where my blog post Top Five Bowls of Noodle Soup in Oakland went viral.  In 2018, I was a guest writer for Berkeleyside where I wrote the featured article  A Filipino Food Movement is Sweeping the East Bay.
My friends and family enjoy my cooking so new to the site is "Recipe of the month."
I hope you enjoy the site!
Categories
Buy the Sweet Cookbook