Browsing Category
agua fresca
In February, I heard about a new cookbook called Salt Fat Acid Heat (SFAH) that was going to be published in a few months. In this book, the author, Chef Samin Nosrat, another Chez Panisse alumni explains how using these four elements properly can help anyone become a better cook. Chef Nosrat describes how salt...
You can find tons of taco trucks up and down International Boulevard in Oakland, but some that stick out are the ones from Taqueria Sinaloa. I went to Taqueria Sinaloa with a friend and my niece for a light lunch one Sunday afternoon. The north side of the parking lot has the truck that serves...
Load more posts
About Me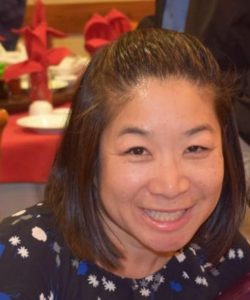 Hello, my name is Lisa Lau.  Welcome to my new website 510foodie.com.  I was born and raised in the Bay Area. I am passionate about food and am here to share my food adventures with you.
I've been blogging about food for almost ten years.  I am a contributing writer for localwise.com where my blog post Top Five Bowls of Noodle Soup in Oakland went viral.  In 2018, I was a guest writer for Berkeleyside where I wrote the featured article  A Filipino Food Movement is Sweeping the East Bay.
My friends and family enjoy my cooking so new to the site is "Recipe of the month."
I hope you enjoy the site!
Recent Posts
Instagram Feed
Follow me on Instagram
This error message is only visible to WordPress admins
This endpoint has been retired
Buy the Sweet Cookbook