Browsing Category
beet salad
It has been over a year since the Oakland Museum of California went through a major renovation. Today it is much more modern. Although it has kept its extensive California History exhibit, it has brought in some great exhibits. When they reopened in 2011, they brought the fun Pixar exhibit. Today, they have the 1968...
Arriving early to a restaurant has its advantages.  As I waited for my Food Companion (FC) to arrive to Zero Zero in San Francisco, I perused the cocktail menu.  I immediately settled for the Pisco Sour remembering a similar drink at Restaurant Camino in Oakland that I enjoyed.  Pisco Sour is a cocktail containing pisco,...
Load more posts
About Me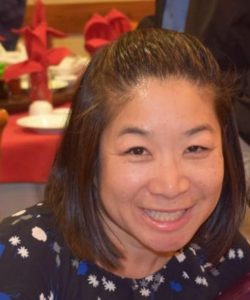 Hello, my name is Lisa Lau.  Welcome to my new website 510foodie.com.  I was born and raised in the Bay Area. I am passionate about food and am here to share my food adventures with you.
I've been blogging about food for almost ten years.  I am a contributing writer for localwise.com where my blog post Top Five Bowls of Noodle Soup in Oakland went viral.  In 2018, I was a guest writer for Berkeleyside where I wrote the featured article  A Filipino Food Movement is Sweeping the East Bay.
My friends and family enjoy my cooking so new to the site is "Recipe of the month."
I hope you enjoy the site!
Recent Posts
Buy the Sweet Cookbook