Browsing Category
bourbon
Today is National Best Friend's Day so I am writing about last night's outing to celebrate my best friend's birthday. She had been wanting to try out a place called Hard Water at Pier 3 in San Francisco. We had dinner reservations for three at 7:15pm. My sister, my BFF, and I showed up about...
The Scottish are known for their Scotch and the Russians are known for their Vodka. The United States, specifically the State of Kentucky, is known for its Bourbon. The State actually produces about 95% of the distilled spirit. Bourbon is made from at least 51 percent corn and aged in new charred oak barrels. It...
I just got back from a conference in Louisville, Kentucky. (Pronounced Lou-uh-vul). I admit I wasn't really looking forward to the location, but at the same time I do like exploring new territory. With some free time, a few colleagues and I headed a short distance outside Downtown to the Butchertown Market. The historical brick...
Load more posts
About Me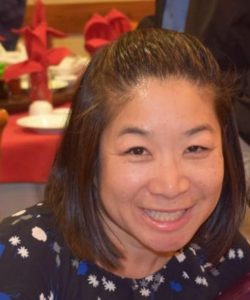 Hello, my name is Lisa Lau.  Welcome to my new website 510foodie.com.  I was born and raised in the Bay Area. I am passionate about food and am here to share my food adventures with you.
I've been blogging about food for almost ten years.  I am a contributing writer for localwise.com where my blog post Top Five Bowls of Noodle Soup in Oakland went viral.  In 2018, I was a guest writer for Berkeleyside where I wrote the featured article  A Filipino Food Movement is Sweeping the East Bay.
My friends and family enjoy my cooking so new to the site is "Recipe of the month."
I hope you enjoy the site!
Recent Posts
Buy the Sweet Cookbook