Browsing Category
chinese food
My trip last month to the East Coast ended with a weekend in New York City. Food was my focus and I ended up dining by myself a lot of the time. I was excited to try Miznon, an International restaurant serving Israeli street food located in Chelsea Market. This is the only location in...
I have been telling myself I should eat more seafood and less meat. I have made the Cantonese dish Salt and Pepper Shrimp two times; and each time, it has been outstanding. I hope that by adding this recipe to my repertoire, it will only encourage me to eat more seafood. Ingredient list: 1...
Growing up in a Chinese American home, I eat a lot of Chinese food. My mom regularly cooks it and I sometimes cook it. Often, we go out to eat Chinese food. Most Chinese restaurants in Chinatowns have delicious, cheap food. Most of the time you don't know where the food is coming from which...
Load more posts
About Me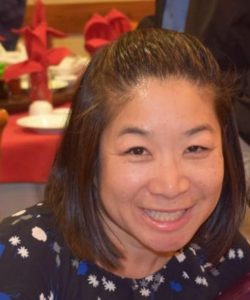 Hello, my name is Lisa Lau.  Welcome to my new website 510foodie.com.  I was born and raised in the Bay Area. I am passionate about food and am here to share my food adventures with you.
I've been blogging about food for almost ten years.  I am a contributing writer for localwise.com where my blog post Top Five Bowls of Noodle Soup in Oakland went viral.  In 2018, I was a guest writer for Berkeleyside where I wrote the featured article  A Filipino Food Movement is Sweeping the East Bay.
My friends and family enjoy my cooking so new to the site is "Recipe of the month."
I hope you enjoy the site!
Recent Posts
Categories
Buy the Sweet Cookbook