Browsing Category
dominica
In February, I heard about a new cookbook called Salt Fat Acid Heat (SFAH) that was going to be published in a few months. In this book, the author, Chef Samin Nosrat, another Chez Panisse alumni explains how using these four elements properly can help anyone become a better cook. Chef Nosrat describes how salt...
Dia de los Muertos aka Day of the Dead is a Mexican holiday that is celebrated November 1 and 2. It is a time to celebrate those loved ones who have passed away. I was invited to celebrate Dia de los Muertos on Friday evening at Cosecha located in the Housewives Market in Old Oakland....
Load more posts
About Me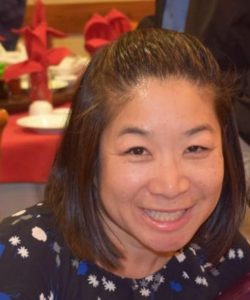 Hello, my name is Lisa Lau.  Welcome to my new website 510foodie.com.  I was born and raised in the Bay Area. I am passionate about food and am here to share my food adventures with you.
I've been blogging about food for almost ten years.  I am a contributing writer for localwise.com where my blog post Top Five Bowls of Noodle Soup in Oakland went viral.  In 2018, I was a guest writer for Berkeleyside where I wrote the featured article  A Filipino Food Movement is Sweeping the East Bay.
My friends and family enjoy my cooking so new to the site is "Recipe of the month."
I hope you enjoy the site!
Recent Posts
Buy the Sweet Cookbook