Browsing Category
frozen custard
Last Thursday I attended the Rockridge Food Tour. It was a tour for "media only." There were a couple of us that have non-media related jobs and do this on the side for fun. I was in awe that most of these people get paid to eat, but I was happy to be able to...
This Thursday starts the first day of Spring, but it sure felt like a beautiful warm Spring day today. My friend and I began the day with a 10 mile hike around Lake Chabot Regional Park. After burning hundreds of calories, we definitely deserved a special treat. My friend suggested a place called Rita's in...
Last night I went to Addie's Pizza Pie in Berkeley. It was a return visit having gone there last month. The restaurant is in a nice space on the corner of Adeline and Alcatraz in South Berkeley. There are high ceilings and the acoustics are not so good, but this is a perfect place for...
Load more posts
About Me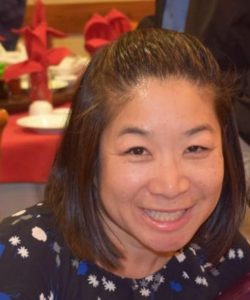 Hello, my name is Lisa Lau.  Welcome to my new website 510foodie.com.  I was born and raised in the Bay Area. I am passionate about food and am here to share my food adventures with you.
I've been blogging about food for almost ten years.  I am a contributing writer for localwise.com where my blog post Top Five Bowls of Noodle Soup in Oakland went viral.  In 2018, I was a guest writer for Berkeleyside where I wrote the featured article  A Filipino Food Movement is Sweeping the East Bay.
My friends and family enjoy my cooking so new to the site is "Recipe of the month."
I hope you enjoy the site!
Recent Posts
Buy the Sweet Cookbook