Saté Kampar Last month I took a quick trip to Philadelphia. In addition to going back to Michael Solomonov's restaurant Zahav, I looked forward to eating Malaysian food at Saté Kampar. Saté Kampar wasn't even on the list to go until I noticed some well known Bay Area food people that I admire and follow...
I love to eat. I love to travel. That's why I am writing about a new tv show/website that my friends launched called Foodnap. They have been in production for 3.5 years, traveling around 14 cities in 6 countries. Foodnap is not about diners, drive-ins, or dives. It is not about the finest Michelin star...
Load more posts
About Me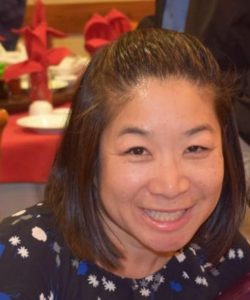 Hello, my name is Lisa Lau.  Welcome to my new website 510foodie.com.  I was born and raised in the Bay Area. I am passionate about food and am here to share my food adventures with you.
I've been blogging about food for almost ten years.  I am a contributing writer for localwise.com where my blog post Top Five Bowls of Noodle Soup in Oakland went viral.  In 2018, I was a guest writer for Berkeleyside where I wrote the featured article  A Filipino Food Movement is Sweeping the East Bay.
My friends and family enjoy my cooking so new to the site is "Recipe of the month."
I hope you enjoy the site!
Recent Posts
Buy the Sweet Cookbook