Browsing Category
vermouth
People may recall Giovanni's as an old school Italian restaurant that had been in business in Downtown Berkeley since 1961. In 2015, it closed its doors after a major fire caused serious damage. Today the restaurant has reopened as Gio's Pizza & Bocce, playing homage to the former restaurant. As you enter the front of...
Load more posts
About Me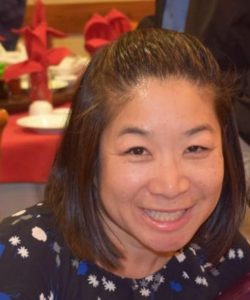 Hello, my name is Lisa Lau.  Welcome to my new website 510foodie.com.  I was born and raised in the Bay Area. I am passionate about food and am here to share my food adventures with you.
I've been blogging about food for almost ten years.  I am a contributing writer for localwise.com where my blog post Top Five Bowls of Noodle Soup in Oakland went viral.  In 2018, I was a guest writer for Berkeleyside where I wrote the featured article  A Filipino Food Movement is Sweeping the East Bay.
My friends and family enjoy my cooking so new to the site is "Recipe of the month."
I hope you enjoy the site!
Recent Posts
Buy the Sweet Cookbook