Browsing Category
Archive
What is a beignet? Beignets are deep fried dough covered with powered sugar. They are soft pillows of yumminess. You can't visit New Orleans without stopping at Cafe du Monde for beignets and a cafe au lait. This is where everyone goes and it is a fun experience. Although the lines can be long, they...
Load more posts
About Me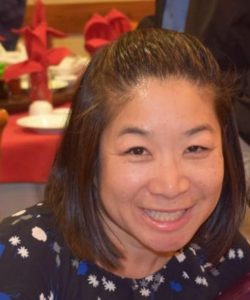 Hello, my name is Lisa Lau.  Welcome to my new website 510foodie.com.  I was born and raised in the Bay Area. I am passionate about food and am here to share my food adventures with you.
I've been blogging about food for almost ten years.  I am a contributing writer for localwise.com where my blog post Top Five Bowls of Noodle Soup in Oakland went viral.  In 2018, I was a guest writer for Berkeleyside where I wrote the featured article  A Filipino Food Movement is Sweeping the East Bay.
My friends and family enjoy my cooking so new to the site is "Recipe of the month."
I hope you enjoy the site!
Recent Posts
Buy the Sweet Cookbook