Browsing Category
Archive
Print Recipe Pork and Shitake Mushroom Potstickers Ever since watching Crazy Rich Asians, I can't stop wrapping potstickers! I have made these for family, friends, and coworkers, and they all love them. I don't bother making the wrappers from scratch as it takes up too much time. Also, I grew up eating dumplings and I...
Last month I started cooking out of the Yotam Ottolenghi and Helen Goh cookbook "Sweet" and it has been both fun and rewarding. If you missed it, check out my blog post.  Last week I was alerted that the US/Canadian version of the "Sweet" cookbook had some errors with oven temperatures and baking times. If...
"I Must Eat This" was the subject line of an email from a friend of mine in Los Angeles. It was referring to a meal inspired by the Sanrio character Gudetama at the Japanese restaurants called Curry House. According to Wikipedia, Gudetama was introduced by Sanrio in 2013 and is a gender neutral character that...
This past Thursday was the grand opening of Gott's Roadside in Downtown Walnut Creek. The opening marked Gott's sixth location in the Bay Area, but the first to move into the East Bay. I had a special invite on Tuesday to check it all out. I was already familiar with Gott's. I actually remember it...
I had the pleasure of having dinner at Nico's 1508 in Berkeley a few months ago. With competing priorities, I hadn't gotten a chance to write about that experience until now. However, I think it speaks volumes about a meal when many of the dishes I had a while back are still memorable. We started...
It's been an extremely busy Fall for me where I decided on a short hiatus from blogging. I began feeling like it was more of a chore than it was enjoyable. Last week, I took a week off of work believing I needed to recharge. What would reenergize me besides a vacation? I wanted to...
Ippudo Berkeley opened up in late July and I posted a blog about my friend's experience on opening day. People waited three hours to get a bowl of ramen at Ippudo. After almost two months since opening, lines can still get quite long especially with school in session. Here's my account of a recent visit...
There is an up and coming neighborhood in North Oakland called Paradise Park that sits on the borders of Oakland, Emeryville, and Berkeley. I am familiar with the area because I drive through it twice a week when I take my nephews to school at Oakland Military Institute. A new cafe that shares its name...
I recently met my BFF at Angel Fish in Alameda for dinner. Sushi is always a good choice on a hot day and Alameda is usually a bit cooler as well. My BFF has been a regular at Angel Fish for almost two decades. Every time I have dined at Angel Fish, I have enjoyed...
People may recall Giovanni's as an old school Italian restaurant that had been in business in Downtown Berkeley since 1961. In 2015, it closed its doors after a major fire caused serious damage. Today the restaurant has reopened as Gio's Pizza & Bocce, playing homage to the former restaurant. As you enter the front of...
Load more posts
About Me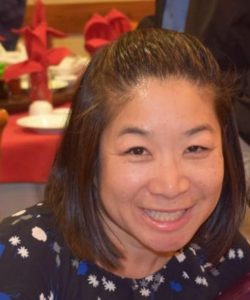 Hello, my name is Lisa Lau.  Welcome to my new website 510foodie.com.  I was born and raised in the Bay Area. I am passionate about food and am here to share my food adventures with you.
I've been blogging about food for almost ten years.  I am a contributing writer for localwise.com where my blog post Top Five Bowls of Noodle Soup in Oakland went viral.  In 2018, I was a guest writer for Berkeleyside where I wrote the featured article  A Filipino Food Movement is Sweeping the East Bay.
My friends and family enjoy my cooking so new to the site is "Recipe of the month."
I hope you enjoy the site!
Recent Posts
Instagram Feed
Follow me on Instagram
This error message is only visible to WordPress admins
Error: API requests are being delayed. New posts will not be retrieved.
There may be an issue with the Instagram access token that you are using. Your server might also be unable to connect to Instagram at this time.
Error: API requests are being delayed for this account. New posts will not be retrieved.
There may be an issue with the Instagram Access Token that you are using. Your server might also be unable to connect to Instagram at this time.
Categories
Buy the Sweet Cookbook