Browsing Category
roast duck
The first thing you see when you walk into New King Restaurant (actually, entrance is from the back door via their parking lot) is a window display of roast meats including roast pork, BBQ pork, and roast ducks. New King is located on one end of International Blvd., only a few blocks from Lake...
Load more posts
About Me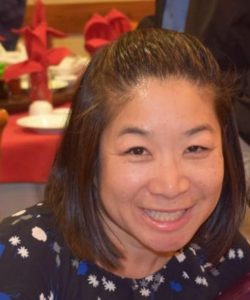 Hello, my name is Lisa Lau.  Welcome to my new website 510foodie.com.  I was born and raised in the Bay Area. I am passionate about food and am here to share my food adventures with you.
I've been blogging about food for almost ten years.  I am a contributing writer for localwise.com where my blog post Top Five Bowls of Noodle Soup in Oakland went viral.  In 2018, I was a guest writer for Berkeleyside where I wrote the featured article  A Filipino Food Movement is Sweeping the East Bay.
My friends and family enjoy my cooking so new to the site is "Recipe of the month."
I hope you enjoy the site!
Recent Posts
Instagram Feed
Follow me on Instagram
This error message is only visible to WordPress admins
This endpoint has been retired
Buy the Sweet Cookbook