Browsing Category
cooking
My niece has been wanting to make French macaroons, or macarons all summer. My first reaction was "no way" because of the intimidation factor. On a recent episode of Master Chef, contestants had one hour to make macaroons. I finally agreed to help her after finding a recipe in my Thomas Keller cookbook. My favorite...
I remember a time back in elementary school when my teacher asked all the students to bring in onion skins. With the bulk of onion skins brought in, she taught us to dye eggs with it. That's a memory that came back to me when I was reading my recent issue of Eating Well magazine....
My trip last month to Southern California brought me back to my favorite Cuban restaurant in Los Angeles. Versailles is no frills, just good flavor and inexpensive prices. Their pork and chicken is cooked in a delicious lemon garlic sauce. This sauce is so good that they even bottle it. I decided to buy a...
As I started thinking about Saint Patrick's Day a couple of weeks ago, I stumbled upon Robert's Corned Meats Co. in San Francisco. They are a family owned and operated business for over 100 years that specialize in corned beef and pastrami. They sell their cured meats to restaurants around the Bay Area including Tommy's...
Happy New Years! I've been attending the same New Years Party that my friends host for the past several years. I've also been coming to the house a day early to help with the festivities. This party is known as the pozole party because amongst other things, pozole is served. It's always a great Mexican...
I recently found a great winter salad that has a great point value for Weight Watchers. It's called a "Rainbow Chopped Salad" and it's filled with plenty of fruits and vegetables. I learned a couple of things while making it. I learned how not to roast hazelnuts and I think I mastered how to seed...
Last week I was invited to spend a couple of days at the beautiful Carmel Valley Ranch in Carmel, California to celebrate a birthday. They describe the resort as a 500 acre playground. They have a variety of interesting activities. We even got to wear a "Bee Suit" and learn how honey is made. Speaking...
Chinese people are making joong this time of year during the Dragon Boat Festival. Joong are glutinous rice wrapped in bamboo leaves. There are sweet versions, but they are not as popular as the savory ones which will be described in this blog. I grew up watching my grandmother make them. She knew the ingredients...
It is spring in California, but the weather hasn't much resembled spring at all.  The only reason that I felt spring last week was the celebration of Nowruz or Persian New Year.  Nowruz is celebrated on the first day of spring every year and last Sunday I attended a Nowruz dinner. As a guest observing...
I always look forward to St.Patrick's Day because I enjoy eating corned beef and cabbage.  But I look forward to the day after St. Patrick's Day even more because I love corned beef hash.  It's like making turkey pot pie or turkey porridge after Thanksgiving, but better.  If you remember reading my blog last year,...
Load more posts
About Me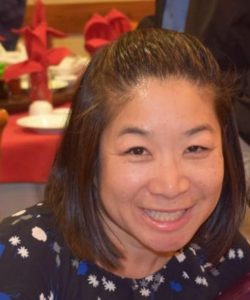 Hello, my name is Lisa Lau.  Welcome to my new website 510foodie.com.  I was born and raised in the Bay Area. I am passionate about food and am here to share my food adventures with you.
I've been blogging about food for almost ten years.  I am a contributing writer for localwise.com where my blog post Top Five Bowls of Noodle Soup in Oakland went viral.  In 2018, I was a guest writer for Berkeleyside where I wrote the featured article  A Filipino Food Movement is Sweeping the East Bay.
My friends and family enjoy my cooking so new to the site is "Recipe of the month."
I hope you enjoy the site!
Recent Posts
Instagram Feed
Follow me on Instagram
This error message is only visible to WordPress admins
Error: API requests are being delayed. New posts will not be retrieved.
There may be an issue with the Instagram access token that you are using. Your server might also be unable to connect to Instagram at this time.
Error: API requests are being delayed for this account. New posts will not be retrieved.
There may be an issue with the Instagram Access Token that you are using. Your server might also be unable to connect to Instagram at this time.
Categories
Buy the Sweet Cookbook