Browsing Category
cooking
Khao man gai is a Thai dish that my sister in law introduced me to. It's similar to the Hainanese chicken and rice dish which I have always loved. It's simple and I place it in the comfort food category. With some careful time management, this meal can be done from start to finish in...
Yesterday was my grandmother's 97th birthday dinner and at the last minute I decided to make party favors. Last minute meant going shopping for materials after 3pm for a 6:30pm dinner. I was thinking I might need to resort to buying candy. The farmer's market already closed or I could have bought kettle corn. Who...
Last night I was at a cooking party and the theme was Turkish food. When I learned of the theme, I immediately thought of making manti or meat filled dumplings. I found a recipe online and winged the instructions as I was making them. I had some trouble rolling out the dough, the manti needed...
Tonight my family had a traditional Chinese dinner to celebrate the Mid-Autumn Moon Festival. Taro, a root vegetable grown in various parts of the world is a typical ingredient that is eaten for this occasion. Taro is said to bring good luck and wealth. I can always use both luck and fortune so I decided...
Today my mom celebrated her 70th birthday with family and close friends. Last night, my niece and I decided to make festive cake pops as party favors. We bought all the ingredients and supplies to make a yellow cake pop covered with chocolate and candy sprinkles. Here is a list of ingredients and supplies: Store...
It's the end of May and if you go to any Bay Area Farmer's Market, you will find strawberries, raspberries, and cherries at its best. It's a very short time period that all three of these red fruit are in season. It may even be shorter this year because of the California drought. At a...
I was inspired to make chicken stew with sweet plantains after my friend served me some leftovers of this dish. The stew was very fragrant and the flavors were new to my palette. She had gotten the recipe from the New York Times and passed it on to me. I was somewhat intimidated at first...
I love spam. I'm not talking about unwanted emails, but the savory meat product in a can. When you pull it out of the can it is very pale and doesn't look very appetizing. Once you slice it up and pan fry it, it glistens and transforms into something beautiful and tasty. My favorite way...
I am still getting rave reviews for the homemade granola that I made last month as holiday gifts. I sampled this recipe at a friend's house and was amazed at the taste. I knew I had to have this recipe and was happy I left with a copy. The recipe is from a granola maker...
Today is officially the first full day of Winter. In Chinese culture, this is a day that is celebrated by eating glutinous rice ball soup, called "tong yuen." I have consumed many bowls of "tong yuen" at my family's house. I enjoy the homemade broth, the different meats and vegetables in it, and the round...
Load more posts
About Me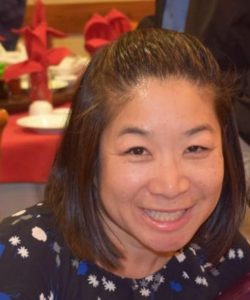 Hello, my name is Lisa Lau.  Welcome to my new website 510foodie.com.  I was born and raised in the Bay Area. I am passionate about food and am here to share my food adventures with you.
I've been blogging about food for almost ten years.  I am a contributing writer for localwise.com where my blog post Top Five Bowls of Noodle Soup in Oakland went viral.  In 2018, I was a guest writer for Berkeleyside where I wrote the featured article  A Filipino Food Movement is Sweeping the East Bay.
My friends and family enjoy my cooking so new to the site is "Recipe of the month."
I hope you enjoy the site!
Recent Posts
Instagram Feed
Follow me on Instagram
This error message is only visible to WordPress admins
Error: API requests are being delayed. New posts will not be retrieved.
There may be an issue with the Instagram access token that you are using. Your server might also be unable to connect to Instagram at this time.
Error: API requests are being delayed for this account. New posts will not be retrieved.
There may be an issue with the Instagram Access Token that you are using. Your server might also be unable to connect to Instagram at this time.
Categories
Buy the Sweet Cookbook