Browsing Category
cooking
I still have clear memories of lunch last month at a French bistro in San Francisco.  It was a very beautiful day in January and we were sitting outside at Zazie in Cole Valley.  I wasn't feeling like breakfast food which is what they are known for, so I ordered the pâté sandwich which was...
Brussels sprouts have a bad rep, but I love them.  I didn't grow up eating them, but I did grow up eating stir fried cabbage with bacon.  So when I first had the warm brussels sprouts salad from Pizza Antica in Lafayette, I was in love.  After my first time having it, I tried to...
Chinese New Year (CNY) aka Lunar New Year is the most important holiday in Chinese culture.  On this one particular day of the year, you'll find that Chinatown is a ghost town.  Chinese restaurants are open on Christmas Day and New Years Day, but not on CNY.  The days leading to CNY is where you'll...
At the height of the popularity of the television show "The Sopranos," in 2002, I received a copy of The Sopranos Family Cookbook.  This book was compiled by the character Artie Bucco, chef of the restaurant Vesuvio that Tony Soprano would frequent.  It is based on many stories and recipes from the characters and theme...
After having dinner at Wayfare Tavern a few weeks ago, I was inspired to make popovers.  Popovers are light hollow rolls made from an egg batter.  I've only been served these at dinnertime, but I think breakfast is a great time to serve them.  I had an occasion to make them.  I was in charge...
I learned a bit more about unripe green tomatoes this past week.  I learned you could ask a farmer to bring you some green tomatoes to the local farmers market.  I also learned you don't necessarily need a garden to grow tomatoes, you could grow them in a pot. Although I had no luck last...
This is my second attempt to put farro on the map.  I wrote about farro in my very first food blog entry five months ago.  Farro can be found at Whole Foods and Berkeley Bowl.  I inspired one of my friends to cook with farro and she found this recipe for Farro Salad with Peas,...
It is Memorial Day weekend and many Americans are barbecuing.  Corn is in season and made me recall a memory I had many years ago.  I was on International Blvd. in Oakland at a food stand.   At the time, I don't even think it was called International Blvd., just E14th Street.  The name changed in 1996. ...
In my last post, I mentioned that I typically only eat grass fed beef or sustainable beef.  This has ruined St. Patrick's Day for me for the past several years.  After reading Omnivore's Dilemna, I felt the need to give up something…hence I only eat grass fed or sustainable beef. Well, it was last year...
Bacon is probably one of my favorite foods and so is pizza, ice cream and fried chicken.  However, I can agree that balancing the unhealthy is a good idea sometimes.  🙂  Today I am experimenting with farro, an Italian grain from wheat.  I had an excellent farro salad at Encuentro Cafe and Wine Bar in Jack...
Load more posts
About Me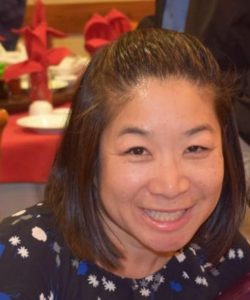 Hello, my name is Lisa Lau.  Welcome to my new website 510foodie.com.  I was born and raised in the Bay Area. I am passionate about food and am here to share my food adventures with you.
I've been blogging about food for almost ten years.  I am a contributing writer for localwise.com where my blog post Top Five Bowls of Noodle Soup in Oakland went viral.  In 2018, I was a guest writer for Berkeleyside where I wrote the featured article  A Filipino Food Movement is Sweeping the East Bay.
My friends and family enjoy my cooking so new to the site is "Recipe of the month."
I hope you enjoy the site!
Recent Posts
Instagram Feed
Follow me on Instagram
This error message is only visible to WordPress admins
Error: API requests are being delayed. New posts will not be retrieved.
There may be an issue with the Instagram access token that you are using. Your server might also be unable to connect to Instagram at this time.
Error: API requests are being delayed for this account. New posts will not be retrieved.
There may be an issue with the Instagram Access Token that you are using. Your server might also be unable to connect to Instagram at this time.
Categories
Buy the Sweet Cookbook