Browsing Category
East Bay Eats
The East Bay community is saying goodbye to Hawker Fare in Uptown Oakland, which closed its doors last night after almost six years. Hawker Fare is Chef James Syhabout's Southeast Asian street food focused restaurant. I was able to dine at Hawker Fare on one of its final nights last week with a friend and...
La Parisienne is a cute, bright French bakery located on Grand Avenue in Oakland. It celebrated a one-year anniversary this weekend. When you walk into La Parisienne, you are confronted with a display of artful desserts. When you follow the window display down the side, you will find many other French baked goods. Part patisserie...
This is my first post for 2017 and I thought I would share the New Year's resolutions I made for myself. The first one is to purge and organize. The second one is to try some new sports for exercise. And my third New Year's resolution is to eat more dim sum. I took my...
Teni East Kitchen is a newish Burmese restaurant located in North Oakland that opened this past May. With a focus on Burmese, it has a California twist. I had my first lunch here in October and went back for dinner in November. It can be fun to be one of the first to discover a...
Today was the Berkeley Half Marathon and my second half marathon this year, actually it's my second half marathon ever. It was pretty brutal because it rained. I was getting really soaked by mile 10 and could feel my feet getting soggy. I persevered and actually made a personal record shaving off six minutes from...
Last weekend, Chef Marcus Samuelsson was promoting his new cookbook The Red Rooster Cookbook and participated in events around the Bay Area. On one evening, he collaborated with the People's Kitchen Collective to provide an unforgettable dining experience. "This is a meal from Harlem to Oakland. Of Red Roosters and Black Panthers. This is a...
First came Belly and then came Sweet Belly. In Uptown Oakland, you can find this pair of playful eateries to fill your belly. Belly is located at the corner of San Pablo Avenue and 19th Street and serves up what I consider a fusion grill. There is a focus on Mexican, Korean, and Japanese cuisine....
photo by @cwpiequeen It was a perfect October morning in Berkeley to run the East Bay 510K. This morning, about 2,000 runners started at the Northeast end of McLaughlin Eastshore State Park in Berkeley to either run a 5K or 10K. 5K runners began at 7:35am while 10K runners began at 8:05am. I ran the...
It's been a long weekend. Friday night after work, I went to the San Francisco Giants Game. (Woohoo! It was the first of a three game sweep of the LA Dodgers that takes the Giants to the Postseason.) Saturday was a 14-hour fun filled day of geocaching in Yolo County. This morning, I ran 9...
Where there is good food, there is good wine. I can honestly say that about Oakland, a City that doesn't get enough recognition for its urban wineries. Our perfectly moderate temperature in Oakland doesn't allow for the growing of grapes here, but grapes can be harvested from some of the best vineyards within 100 miles...
Load more posts
About Me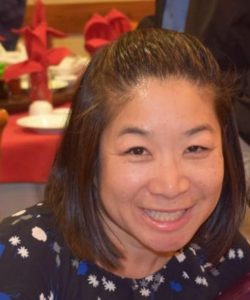 Hello, my name is Lisa Lau.  Welcome to my new website 510foodie.com.  I was born and raised in the Bay Area. I am passionate about food and am here to share my food adventures with you.
I've been blogging about food for almost ten years.  I am a contributing writer for localwise.com where my blog post Top Five Bowls of Noodle Soup in Oakland went viral.  In 2018, I was a guest writer for Berkeleyside where I wrote the featured article  A Filipino Food Movement is Sweeping the East Bay.
My friends and family enjoy my cooking so new to the site is "Recipe of the month."
I hope you enjoy the site!
Recent Posts
Instagram Feed
Follow me on Instagram
This error message is only visible to WordPress admins
Error: API requests are being delayed. New posts will not be retrieved.
There may be an issue with the Instagram access token that you are using. Your server might also be unable to connect to Instagram at this time.
Error: API requests are being delayed for this account. New posts will not be retrieved.
There may be an issue with the Instagram Access Token that you are using. Your server might also be unable to connect to Instagram at this time.
Categories
Buy the Sweet Cookbook