Browsing Category
East Bay Eats
I have never been to Japan, but I would imagine that there would be a lot of eateries like Genji Japanese Restaurant that service busy office workers. Apparently, the restaurant recently moved from Downtown Oakland to Uptown Oakland, making it really easy for me to get to Monday through Friday. There are some food items...
My BFF introduced me to a company called Imperfect Produce based in Emeryville that offers fruits and vegetables subscriptions. The produce they offer does not meet the gold standard set by grocery stores because of the way they look. The fresh fruits and vegetables may have cosmetic defects compared to their siblings. They could be...
I haven't been this excited about a new restaurant opening in Oakland in a long time. Serving cuisine from Oaxaca (pronounced WA-HA-KA), Mexico, Agave Uptown is a beautiful place that brings happiness to my soul. Within the month that Agave Uptown has been open, I have eaten there four times. I just can't get enough! ...
Noodle Theory Provisions is an Asian fusion noodle shop that opened a few months ago in North Oakland. It borders the City of Emeryville and is a haven for noodle lovers like me. Noodle Theory Provisions is chef/owner Louis Kao's second restaurant after many years committed to Noodle Theory on Claremont Avenue. I have dined...
One of my favorite things to do is hike and I feel fortunate to live where I do and have access to the East Bay Regional Parks District (EBRPD). EBRPD operates 65 parks that cover more than 120K acres and includes over 1,250 miles of trails that run through Alameda and Contra Costa Counties. courtesy...
Today is day 7 of me rejoining Weight Watchers. I am carrying some extra weight that I hope to shed. I have been carrying those extra pounds even through running my recent half marathon. I realize that if I lose those pounds, I could PR! (Personal Record or beat my previous time.) My first experience...
A month ago I attended a pop up dinner at the home of my Instagram friend @dishingoakland. The theme was Mien food cooked by Instagrammer @laneylaneyfong. Our appetIzer was a broiled chicken wing with asparagus spears and came with an unforgettable Mien sauce. The sauce had very similar ingredients to a fresh Mexican salsa,...
Tonight's Golden State Warriors and Oklahoma City Thunder NBA Playoff Game 7 is going to be an epic battle. Tickets for this basketball game are going for at least $400 at "Roaracle Arena." If you are looking for a seat to watch the game with hundreds of other excited Warriors fans, I have got an...
Less than two weeks old, Burma Bear is the latest takeout lunch spot to open in Uptown Oakland. Across the street from my work, my arms are wide open to welcome Burma Bear to the neighborhood. The Chef and Grillmaster is Hubert Lim, aka Burma Bear, who brings a mix of Burmese food and BBQ...
Located on Domingo Avenue in Berkeley across from the historical Claremont Hotel, is a small business community of food and shops. Tucked in this neighborhood is a French bakery serving some of the best croissants. It was about a year ago when my friend introduced me to Fournée Bakery when she brought me two croissants...
Load more posts
About Me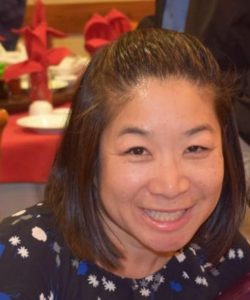 Hello, my name is Lisa Lau.  Welcome to my new website 510foodie.com.  I was born and raised in the Bay Area. I am passionate about food and am here to share my food adventures with you.
I've been blogging about food for almost ten years.  I am a contributing writer for localwise.com where my blog post Top Five Bowls of Noodle Soup in Oakland went viral.  In 2018, I was a guest writer for Berkeleyside where I wrote the featured article  A Filipino Food Movement is Sweeping the East Bay.
My friends and family enjoy my cooking so new to the site is "Recipe of the month."
I hope you enjoy the site!
Recent Posts
Instagram Feed
Follow me on Instagram
This error message is only visible to WordPress admins
Error: API requests are being delayed. New posts will not be retrieved.
There may be an issue with the Instagram access token that you are using. Your server might also be unable to connect to Instagram at this time.
Error: API requests are being delayed for this account. New posts will not be retrieved.
There may be an issue with the Instagram Access Token that you are using. Your server might also be unable to connect to Instagram at this time.
Categories
Buy the Sweet Cookbook