Browsing Category
alameda
Last night my bookclub met at a Moroccan restaurant in Alameda that was super fun that I thought I would share.  I would call it a hidden gem because I have never driven southwest of Crab Cove in Alameda to an area called Ballena Bay where Abigail's Moroccan Cuisine is located.  The sunset views are...
I recently met my BFF at Angel Fish in Alameda for dinner. Sushi is always a good choice on a hot day and Alameda is usually a bit cooler as well. My BFF has been a regular at Angel Fish for almost two decades. Every time I have dined at Angel Fish, I have enjoyed...
Last week my family decided they wanted to go out to dinner. There was a lot of debate over what to eat. My mom had been in the mood for Japanese food lately and hadn't gotten her fix. I was thinking Laotian or Thai food. My sister in law had suggested a restaurant in Alameda...
If you live in the San Francisco Bay Area, you have likely seen or heard of the PBS show "Check Please, Bay Area." This is the television show where three Bay Area residents review their favorite restaurant. Each of the three people have the opportunity to dine at the restaurants that the other two choose....
This is my first post for 2017 and I thought I would share the New Year's resolutions I made for myself. The first one is to purge and organize. The second one is to try some new sports for exercise. And my third New Year's resolution is to eat more dim sum. I took my...
It's been a long weekend. Friday night after work, I went to the San Francisco Giants Game. (Woohoo! It was the first of a three game sweep of the LA Dodgers that takes the Giants to the Postseason.) Saturday was a 14-hour fun filled day of geocaching in Yolo County. This morning, I ran 9...
Tonight's Golden State Warriors and Oklahoma City Thunder NBA Playoff Game 7 is going to be an epic battle. Tickets for this basketball game are going for at least $400 at "Roaracle Arena." If you are looking for a seat to watch the game with hundreds of other excited Warriors fans, I have got an...
Mama Papa Lithuania claims to be the only restaurant serving Lithuanian food on the West Coast. If this is true, I am feeling very fortunate that it happens to be located in the 510. Located on Park Street in Alameda, Mama Papa Lithuania is a destination to explore Northern European cuisine. I had lunch...
My BFF and I took my sister out last night to celebrate her birthday. The birthday girl wanted Italian food and suggested Trabocco Kitchen and Cocktails located at Alameda South Shore Center. It was my first time here and honestly my expectations were pretty low. The service was really good. We were immediately given warm...
By following fellow foodie friends on Yelp, I can learn about places to eat that I may otherwise not know about. This is how I found out about Hang Ten Boiler (HTB) in Alameda. HTB serves two types of cuisine that initially may not sound like a good mix, but it provides options. HTB serves...
Load more posts
About Me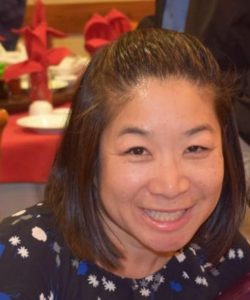 Hello, my name is Lisa Lau.  Welcome to my new website 510foodie.com.  I was born and raised in the Bay Area. I am passionate about food and am here to share my food adventures with you.
I've been blogging about food for almost ten years.  I am a contributing writer for localwise.com where my blog post Top Five Bowls of Noodle Soup in Oakland went viral.  In 2018, I was a guest writer for Berkeleyside where I wrote the featured article  A Filipino Food Movement is Sweeping the East Bay.
My friends and family enjoy my cooking so new to the site is "Recipe of the month."
I hope you enjoy the site!
Recent Posts
Instagram Feed
Follow me on Instagram
This error message is only visible to WordPress admins
Error: API requests are being delayed. New posts will not be retrieved.
There may be an issue with the Instagram access token that you are using. Your server might also be unable to connect to Instagram at this time.
Error: API requests are being delayed for this account. New posts will not be retrieved.
There may be an issue with the Instagram Access Token that you are using. Your server might also be unable to connect to Instagram at this time.
Categories
Buy the Sweet Cookbook