Chef Tanya Holland is beginning to build an empire here in the Bay Area. I have had the pleasure to meet Chef Holland at a couple of events where she has openly shared her experience and struggles not only as a female chef, but as a Black chef. Chef Tanya and me at Cherry Bombe...
Farley's East, a cafe located in Uptown Oakland has been around for eight years. Since it is close to work, I occasionally stop by for an espresso beverage. They recently expanded and took over the space next door that used to be Subway. Doubling in size and having an actual kitchen is allowing Farley's to...
The East Bay community is saying goodbye to Hawker Fare in Uptown Oakland, which closed its doors last night after almost six years. Hawker Fare is Chef James Syhabout's Southeast Asian street food focused restaurant. I was able to dine at Hawker Fare on one of its final nights last week with a friend and...
I have never been to Japan, but I would imagine that there would be a lot of eateries like Genji Japanese Restaurant that service busy office workers. Apparently, the restaurant recently moved from Downtown Oakland to Uptown Oakland, making it really easy for me to get to Monday through Friday. There are some food items...
I haven't been this excited about a new restaurant opening in Oakland in a long time. Serving cuisine from Oaxaca (pronounced WA-HA-KA), Mexico, Agave Uptown is a beautiful place that brings happiness to my soul. Within the month that Agave Uptown has been open, I have eaten there four times. I just can't get enough! ...
Less than two weeks old, Burma Bear is the latest takeout lunch spot to open in Uptown Oakland. Across the street from my work, my arms are wide open to welcome Burma Bear to the neighborhood. The Chef and Grillmaster is Hubert Lim, aka Burma Bear, who brings a mix of Burmese food and BBQ...
Alamar is a restaurant located on the first floor of The Grand, a beautiful luxury apartment building in Uptown Oakland. The owner and chef is Nelson German, a transplant from New York City. His food is influenced by his Domincan Republic upbringing as well as inspiration from Mediterranean and Asian cuisines. I met up...
Drake's Dealership is a brand new restaurant in an old historic building located on Broadway Auto Row in Uptown Oakland. This is just one of many businesses that have begun development over the space of old car dealerships and a repair shop that together now call themselves "Hive Oakland". Drake's Dealership is actually...
I remember walking by Taiwan Bento in the Uptown District of Oakland with a coworker many months ago. The restaurant was not open at the time and there was a sign at the door indicating they were having soft openings. I peaked through the window to check out their menu board. It was a very...
The opening of Parlour has been a long anticipated wait for me. It's located in Uptown Oakland a block and a half from where I work. Imagine the suspense of knowing a new restaurant is going to open up in your neighborhood and they are remodeling the space. The entire front entry is made of...
Load more posts
About Me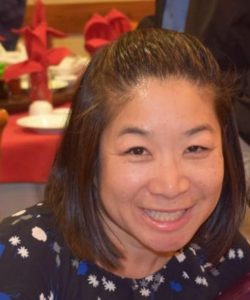 Hello, my name is Lisa Lau.  Welcome to my new website 510foodie.com.  I was born and raised in the Bay Area. I am passionate about food and am here to share my food adventures with you.
I've been blogging about food for almost ten years.  I am a contributing writer for localwise.com where my blog post Top Five Bowls of Noodle Soup in Oakland went viral.  In 2018, I was a guest writer for Berkeleyside where I wrote the featured article  A Filipino Food Movement is Sweeping the East Bay.
My friends and family enjoy my cooking so new to the site is "Recipe of the month."
I hope you enjoy the site!
Recent Posts
Instagram Feed
Follow me on Instagram
This error message is only visible to WordPress admins
Error: API requests are being delayed. New posts will not be retrieved.
There may be an issue with the Instagram access token that you are using. Your server might also be unable to connect to Instagram at this time.
Error: API requests are being delayed for this account. New posts will not be retrieved.
There may be an issue with the Instagram Access Token that you are using. Your server might also be unable to connect to Instagram at this time.
Categories
Buy the Sweet Cookbook