It's been an extremely busy Fall for me where I decided on a short hiatus from blogging. I began feeling like it was more of a chore than it was enjoyable. Last week, I took a week off of work believing I needed to recharge. What would reenergize me besides a vacation? I wanted to...
I have been telling myself I should eat more seafood and less meat. I have made the Cantonese dish Salt and Pepper Shrimp two times; and each time, it has been outstanding. I hope that by adding this recipe to my repertoire, it will only encourage me to eat more seafood. Ingredient list: 1...
Chocolate covered strawberries are a beautiful thing. They are elegant looking, taste really good, and so easy to make. You don't even need any fancy equipment. I taught my niece how to make them a few years ago and she elevated them by adding detail. This recipe and instructions to make two dozen chocolate covered...
It's a brand new year and many of us have made new year's resolutions. One of my resolutions is to cook more at home. Cooking at home usually allows for eating healthier. How can you get motivated to cook more? One way is to get a jump start and take a cooking class. Last Sunday,...
What if I told you that you could make pita bread easily? More than likely, you have everything you need to make it already in your pantry. Not only that, but to eat warm fresh pita bread tastes so much better than what you can buy at the store. I recently discovered this recipe...
I bookmarked a recipe for Risotto with Brussels Sprouts and Browned Butter that the Pioneer Woman originally posted about a month ago. It was a vibrant dish that looked and sounded so good. I decided to make it for our monthly cooking party which was themed vegetarian. Funny thing is that I go buy all...
Who doesn't like potatoes, cream, and cheese? If you are willing to fork out some cash for some Cowgirl Creamery cheese, I promise that you can produce a delicious potato gratin. Cowgirl Creamery in Point Reyes, California makes some of my favorite cheeses. The Marin County artisan business started in the 1990's and has...
Last Sunday afternoon, I hung out with my two youngest nieces, ages 7 and 9. They wanted to bake. I was inspired to make cream puffs having recently eaten the Italian version, bigne alla crema from Ca' momi in Napa. If you are in the area, you must visit Oxbow Market and pick up some...
Exactly one year ago today, I was invited to attend an Ottolenghi dinner party. At this party, attendees cooked recipes from Chef Yotam Ottolenghi. We have been meeting regularly ever since. For me, it has evolved into a type of exclusive club where I feel honored to be able to participate. I have met great...
My first experience with Copper River Salmon was about three years ago at a sushi restaurant. This very seasonal salmon is filled with Omega 3's and is very tasty. My understanding is that the adult Sockeye Salmon are ready to spawn and head to the fresh waters of the Copper River in Alaska and fatten...
Load more posts
About Me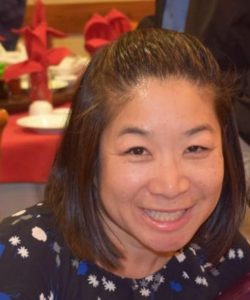 Hello, my name is Lisa Lau.  Welcome to my new website 510foodie.com.  I was born and raised in the Bay Area. I am passionate about food and am here to share my food adventures with you.
I've been blogging about food for almost ten years.  I am a contributing writer for localwise.com where my blog post Top Five Bowls of Noodle Soup in Oakland went viral.  In 2018, I was a guest writer for Berkeleyside where I wrote the featured article  A Filipino Food Movement is Sweeping the East Bay.
My friends and family enjoy my cooking so new to the site is "Recipe of the month."
I hope you enjoy the site!
Recent Posts
Instagram Feed
Follow me on Instagram
This error message is only visible to WordPress admins
Error: API requests are being delayed. New posts will not be retrieved.
There may be an issue with the Instagram access token that you are using. Your server might also be unable to connect to Instagram at this time.
Error: API requests are being delayed for this account. New posts will not be retrieved.
There may be an issue with the Instagram Access Token that you are using. Your server might also be unable to connect to Instagram at this time.
Categories
Buy the Sweet Cookbook