Khao man gai is a Thai dish that my sister in law introduced me to. It's similar to the Hainanese chicken and rice dish which I have always loved. It's simple and I place it in the comfort food category. With some careful time management, this meal can be done from start to finish in...
Last Sunday was the start of birthday celebrations for me. My close friend, sister, and I had a pretty late reservation for dinner especially considering the time change that just went into effect. We took a chance and arrived two hours earlier to A16 hoping for an earlier seating. The hostess was accommodating and arranged...
Garden House is a casual lunch spot serving salads and sandwiches open on weekdays for the business crowd. Located on 14th Street between Franklin and Webster Streets in Oakland, Garden House is pretty close to my work. I have often walked by, but have never stopped in to try it. The restaurant is long and...
Shakewell Kitchen & Bar on Lakeshore Avenue is one of the hottest new restaurants that have recently opened in Oakland. It gets a lot of buzz because the owners are famous for being competitors on cooking shows. The Executive Chef, Jen Biesty was on Top Chef Season 4 and the Pastry Chef/General Manager, Tim Nugent,...
A comal defined by Wikipedia is a smooth, flat griddle typically used in Mexico and Central America to cook tortillas, toast spices, sear meat, and generally prepare food. Comal is also the name of a Mexican restaurant located in downtown Berkeley. I met some friends at Comal for dinner last week. The space is beautiful...
Every time I make my way to Berkeley Bowl West to go grocery shopping, I pass by a restaurant called Spoon Korean Bistro. Each time I pass it, I become intrigued. Today I asked my sister and BFF if they wanted to have brunch at Spoon and then go grocery shopping. They both agreed. The...
The word for Chinese in Spanish is Chino. That may or may not be apropos for the name of a Chinese restaurant located in the Mission district of San Francisco. My BFF and I went there for lunch a few months ago. I got a good energetic vibe as I walked into Chino. It was...
Yesterday was my grandmother's 97th birthday dinner and at the last minute I decided to make party favors. Last minute meant going shopping for materials after 3pm for a 6:30pm dinner. I was thinking I might need to resort to buying candy. The farmer's market already closed or I could have bought kettle corn. Who...
Last night I was at a cooking party and the theme was Turkish food. When I learned of the theme, I immediately thought of making manti or meat filled dumplings. I found a recipe online and winged the instructions as I was making them. I had some trouble rolling out the dough, the manti needed...
My wifi is down so I have no choice but to write this blog post directly from my iPhone 4S. Boy, I can't wait for the iPhone 6 to come out! The City of Oakland was all about walking and biking today. Love Our Lake Day is an event sponsored by WOBO (Walk Oakland Bike...
Line at FYUB Yesterday was a momentous occasion. I was excited to witness the return of Chef Nora Haron to Oakland for a pop-up bakery. It's been about a year since Chef Nora closed her cafe Drip Line in West Oakland and I've been sad ever since. She brought unique Singapore flavors to the food...
Load more posts
About Me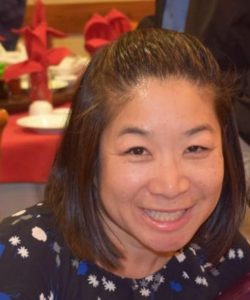 Hello, my name is Lisa Lau.  Welcome to my new website 510foodie.com.  I was born and raised in the Bay Area. I am passionate about food and am here to share my food adventures with you.
I've been blogging about food for almost ten years.  I am a contributing writer for localwise.com where my blog post Top Five Bowls of Noodle Soup in Oakland went viral.  In 2018, I was a guest writer for Berkeleyside where I wrote the featured article  A Filipino Food Movement is Sweeping the East Bay.
My friends and family enjoy my cooking so new to the site is "Recipe of the month."
I hope you enjoy the site!
Recent Posts
Instagram Feed
Follow me on Instagram
This error message is only visible to WordPress admins
Error: API requests are being delayed. New posts will not be retrieved.
There may be an issue with the Instagram access token that you are using. Your server might also be unable to connect to Instagram at this time.
Error: API requests are being delayed for this account. New posts will not be retrieved.
There may be an issue with the Instagram Access Token that you are using. Your server might also be unable to connect to Instagram at this time.
Categories
Buy the Sweet Cookbook