Last weekend I suggested a hike at Wildcat Canyon Regional Park in Richmond, California. My friends were skeptical at first, but gave in after a combination of the forecast for heat wave temperatures in the Bay Area (way cooler than hiking Mt. Diablo) and my offer to drive (they all have nice cars and wouldn't...
On 21st Avenue and Foothill Boulevard in East Oakland, you will find Cambodian Street Food. At this family run small kitchen, the community at large can pick up delicious, culturally diverse Cambodian or Khmer food at an affordable price. I visited Cambodian Street Food twice last week for lunch, each time with a different friend. ...
Load more posts
About Me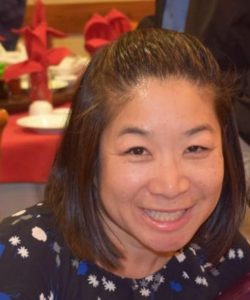 Hello, my name is Lisa Lau.  Welcome to my new website 510foodie.com.  I was born and raised in the Bay Area. I am passionate about food and am here to share my food adventures with you.
I've been blogging about food for almost ten years.  I am a contributing writer for localwise.com where my blog post Top Five Bowls of Noodle Soup in Oakland went viral.  In 2018, I was a guest writer for Berkeleyside where I wrote the featured article  A Filipino Food Movement is Sweeping the East Bay.
My friends and family enjoy my cooking so new to the site is "Recipe of the month."
I hope you enjoy the site!
Categories
Buy the Sweet Cookbook