I am currently on vacation in Southern California and on an eating frenzy. Having lived in Southern California for eight years, I am returning to many places that I miss, but also having some new dining experiences. Din Tai Fung is an international phenomenon specializing in xiao lung bao. They have restaurants all over the...
I was only recently introduced to Bun Bo Hue which is a flavorful spicy Vietnamese noodle soup. It was a cold day and my coworker was craving Bun Bo Hue (at the time I didn't even know the name of the soup). I was open to trying it so halfway through our walk, we called...
It has been difficult to find a good bagel in the Bay Area until recently. In the last few months, two great bagel shops have popped up in Oakland. Old Brooklyn Bagels & Deli on College Avenue in Rockridge serves bagels that taste much like a New York bagel. They boil and then bake their...
More than five years ago, restauranteurs Rebekkah and Rich Wood opened up their first Oakland restaurant, Wood Tavern. They were one of the first restaurant owners to successfully transplant a San Francisco restaurant across the Bay to Oakland. Many restauranteurs have followed suit in the past few years making Oakland a destination place to eat....
I envy the residents that live in the Infiniti Towers in San Francisco. Why so? The gorgeous condominium is close to the Bay, walking distance to the Ferry Building and AT&T Park, and has a chic restaurant offering fine food. I finally had the opportunity to dine at Prospect recently. Prospect is the sister restaurant...
Omnivore World Tour, a new food festival featuring young chefs was held at the Presidio in San Francisco this past weekend. It started on Friday where the under thirty chefs cooked at some renowned Bay Area restaurants. The weekend of events also entailed various cooking and wine classes including a workshop for kids. Last night,...
Dia de los Muertos aka Day of the Dead is a Mexican holiday that is celebrated November 1 and 2. It is a time to celebrate those loved ones who have passed away. I was invited to celebrate Dia de los Muertos on Friday evening at Cosecha located in the Housewives Market in Old Oakland....
It has been over a year since the Oakland Museum of California went through a major renovation. Today it is much more modern. Although it has kept its extensive California History exhibit, it has brought in some great exhibits. When they reopened in 2011, they brought the fun Pixar exhibit. Today, they have the 1968...
It's been a fun month of baseball in the Bay Area. Watching the Oakland Athletics win the American League West Division and the San Francisco Giants one game away from the World Series has been truly exciting. What makes baseball fun to watch is having people around you to help cheer on your team with...
My BFF and I were craving fried chicken recently and we actually planned ahead for it. We had been to a Southern food restaurant called Hibiscus awhile back, but not too long ago it reopened as Hibiscus Cafe. Hibiscus is located on San Pablo Ave in Uptown Oakland. The Cafe reopened with a limited menu...
Line at FYUB Yesterday was a momentous occasion. I was excited to witness the return of Chef Nora Haron to Oakland for a pop-up bakery. It's been about a year since Chef Nora closed her cafe Drip Line in West Oakland and I've been sad ever since. She brought unique Singapore flavors to the food...
Load more posts
About Me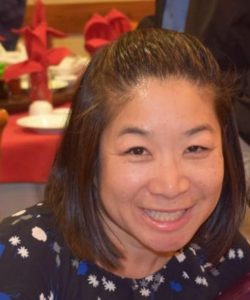 Hello, my name is Lisa Lau.  Welcome to my new website 510foodie.com.  I was born and raised in the Bay Area. I am passionate about food and am here to share my food adventures with you.
I've been blogging about food for almost ten years.  I am a contributing writer for localwise.com where my blog post Top Five Bowls of Noodle Soup in Oakland went viral.  In 2018, I was a guest writer for Berkeleyside where I wrote the featured article  A Filipino Food Movement is Sweeping the East Bay.
My friends and family enjoy my cooking so new to the site is "Recipe of the month."
I hope you enjoy the site!
Recent Posts
Instagram Feed
Follow me on Instagram
This error message is only visible to WordPress admins
Error: API requests are being delayed. New posts will not be retrieved.
There may be an issue with the Instagram access token that you are using. Your server might also be unable to connect to Instagram at this time.
Error: API requests are being delayed for this account. New posts will not be retrieved.
There may be an issue with the Instagram Access Token that you are using. Your server might also be unable to connect to Instagram at this time.
Categories
Buy the Sweet Cookbook