Dennis Villafranca is the Jeepney Guy.  He started his Filipino catering and pop-up business over seven years ago.  Last August, Dennis made a permanent home for the Jeepney Guy inside 7th West, a bar and event space located in West Oakland.  Although I have yet to check out the nightlife at 7th West for drinks,...
Nokni is the name of a Korean Pop-up restaurant from the dynamic duo Chefs Julya Shin and Steve Joo. Many may know Nokni as the "Pop-up that got shut down." On August 21, 2018, after 45 minutes into service, an Alameda County Health Inspector came into the Kebabery in Oakland, the restaurant that was...
Cam Huong, the popular Vietnamese deli in Oakland Chinatown closed last Fall.  I counted on this place for quick, inexpensive, and satisfying take out food.  I know a lot of my friends were pretty sad when it closed its Chinatown deli, even though the larger Cam Huong, located about a mile away remained. Cam Anh...
Last Monday, I went to Reem's in Oakland for dinner. Reem's is not open on Mondays nor are they open for dinner, but they were hosting a pop-up dinner. The event was called Azoumeh which means dinner party in Arabic. As my friends and I arrived, we sat at one of the long tables...
I realize that I have not yet reviewed and written a blog post about Belotti Ristorante, but it is on my list of Oakland restaurant recommendations on my website.  The restaurant is named after chef and co-owner Michele Belotti.  I was introduced to the Italian restaurant by my BFF during the summer of 2017 when...
Chef Tanya Holland is beginning to build an empire here in the Bay Area. I have had the pleasure to meet Chef Holland at a couple of events where she has openly shared her experience and struggles not only as a female chef, but as a Black chef. Chef Tanya and me at Cherry Bombe...
I'm frequently asked my opinion on where to eat in the Bay Area. When friends travel to places that I've traveled, they tend to ask me for recommendations on where to eat as well. I'm happy to give advice. I recently returned from New Orleans and I have a new favorite spot that I'm excited...
I arrived in New Orleans on Thursday to attend the International Food Bloggers Conference (IFBC). The last time I attended this conference was three years ago when it was held in Seattle. This is my fourth trip to New Orleans and I had a few new spots to try, but the one restaurant that I...
"Fourth Street" is a commercial district in Berkeley bustling with shops and restaurants. I have always considered it to be a cool and hidden shopping area in the East Bay. One of the restaurants located on Fourth Street is Iyasare serving modern Japanese comfort food. Although its been around for over five years, I recently...
I spent the morning at the Oakland Museum of California (OMCA), a museum dedicated to California art, history, and natural sciences. As a child, I have had many memories and field trips to OMCA to view the large collection of California art. As an adult, I have visited OMCA to attend private events, Friday Nights...
Line at FYUB Yesterday was a momentous occasion. I was excited to witness the return of Chef Nora Haron to Oakland for a pop-up bakery. It's been about a year since Chef Nora closed her cafe Drip Line in West Oakland and I've been sad ever since. She brought unique Singapore flavors to the food...
Load more posts
About Me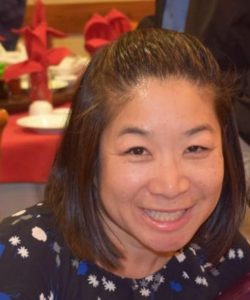 Hello, my name is Lisa Lau.  Welcome to my new website 510foodie.com.  I was born and raised in the Bay Area. I am passionate about food and am here to share my food adventures with you.
I've been blogging about food for almost ten years.  I am a contributing writer for localwise.com where my blog post Top Five Bowls of Noodle Soup in Oakland went viral.  In 2018, I was a guest writer for Berkeleyside where I wrote the featured article  A Filipino Food Movement is Sweeping the East Bay.
My friends and family enjoy my cooking so new to the site is "Recipe of the month."
I hope you enjoy the site!
Recent Posts
Instagram Feed
Follow me on Instagram
This error message is only visible to WordPress admins
Error: API requests are being delayed. New posts will not be retrieved.
There may be an issue with the Instagram access token that you are using. Your server might also be unable to connect to Instagram at this time.
Error: API requests are being delayed for this account. New posts will not be retrieved.
There may be an issue with the Instagram Access Token that you are using. Your server might also be unable to connect to Instagram at this time.
Categories
Buy the Sweet Cookbook