There is an up and coming neighborhood in North Oakland called Paradise Park that sits on the borders of Oakland, Emeryville, and Berkeley. I am familiar with the area because I drive through it twice a week when I take my nephews to school at Oakland Military Institute. A new cafe that shares its name...
I recently met my BFF at Angel Fish in Alameda for dinner. Sushi is always a good choice on a hot day and Alameda is usually a bit cooler as well. My BFF has been a regular at Angel Fish for almost two decades. Every time I have dined at Angel Fish, I have enjoyed...
People may recall Giovanni's as an old school Italian restaurant that had been in business in Downtown Berkeley since 1961. In 2015, it closed its doors after a major fire caused serious damage. Today the restaurant has reopened as Gio's Pizza & Bocce, playing homage to the former restaurant. As you enter the front of...
I just returned from a weekend in Yosemite National Park, a crown jewel of California. Just a four hour drive from the Bay Area, it's another reason I love where I live.  On Thursday, my friend and I both entered the lottery to get a permit to hike Half Dome on Saturday. At midnight, I...
Last week my family decided they wanted to go out to dinner. There was a lot of debate over what to eat. My mom had been in the mood for Japanese food lately and hadn't gotten her fix. I was thinking Laotian or Thai food. My sister in law had suggested a restaurant in Alameda...
After hiking nearly thirteen miles today from the Golden Gate Bridge to Muir Beach along the Bay Ridge Trail, my friend and I were hungry. Since I have another week of my diet of not eating carbohydrates and sugar, my options are somewhat limited. I have friends who dined at The Kebabery on Friday evening...
Ippudo is the name of an International Japanese ramen chain. With two ramen shops in New York City, Ippudo opened its third U.S. location on Friday in Berkeley. My friend dined there on Saturday and gave me a play by play in real time so I figured I would share the details. She strategically arrived...
My friends and I bought our tickets to see the musical Hamilton last December. The seven month wait was finally over and we went to see Hamilton at the SHN Orpheum Theater in San Francisco last Saturday. It was such an amazing show of talent. Lin Manuel Miranda is a genius to be able to...
Farley's East, a cafe located in Uptown Oakland has been around for eight years. Since it is close to work, I occasionally stop by for an espresso beverage. They recently expanded and took over the space next door that used to be Subway. Doubling in size and having an actual kitchen is allowing Farley's to...
Last month, I went to check out Temescal Brewing on Telegraph Avenue in Oakland. I can't say that I was there for the beer; I was there to try "okonomi yaki," a popular street food from Japan. I met up with a group of friends at Temescal Brewery for the Okkon pop-up. Every other Wednesday,...
Line at FYUB Yesterday was a momentous occasion. I was excited to witness the return of Chef Nora Haron to Oakland for a pop-up bakery. It's been about a year since Chef Nora closed her cafe Drip Line in West Oakland and I've been sad ever since. She brought unique Singapore flavors to the food...
Load more posts
About Me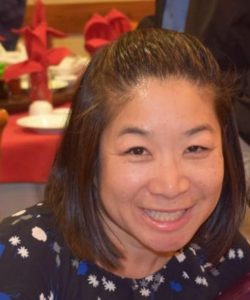 Hello, my name is Lisa Lau.  Welcome to my new website 510foodie.com.  I was born and raised in the Bay Area. I am passionate about food and am here to share my food adventures with you.
I've been blogging about food for almost ten years.  I am a contributing writer for localwise.com where my blog post Top Five Bowls of Noodle Soup in Oakland went viral.  In 2018, I was a guest writer for Berkeleyside where I wrote the featured article  A Filipino Food Movement is Sweeping the East Bay.
My friends and family enjoy my cooking so new to the site is "Recipe of the month."
I hope you enjoy the site!
Recent Posts
Instagram Feed
Follow me on Instagram
This error message is only visible to WordPress admins
Error: API requests are being delayed. New posts will not be retrieved.
There may be an issue with the Instagram access token that you are using. Your server might also be unable to connect to Instagram at this time.
Error: API requests are being delayed for this account. New posts will not be retrieved.
There may be an issue with the Instagram Access Token that you are using. Your server might also be unable to connect to Instagram at this time.
Categories
Buy the Sweet Cookbook