It's hard to imagine life without Neopolitan pizza. Lucky for me, this style of pizza is popular all over the Bay Area so I don't have to travel to Naples, Italy to enjoy it. In my eyes, to master this pizza you would need a wood burning oven, authentic flour to produce a light chewy...
Beef Seven Ways or Bo 7 Mon is a traditional Vietnamese tasting menu of beef. I've seen it available at a handful of Vietnamese restaurants in the Bay Area, but have never been inclined to try it. Don't get me wrong, I love beef, but seven dishes of beef seems like overkill. While on my...
I ran the Rock 'n Roll San Diego Half Marathon last Sunday. I participated in the same race for the first time last year and wrote about my delicious post-race meal at Juniper & Ivy (J & I) in Little Italy. This year I am writing about my pre-race meal at Herb & Wood because...
If you live in the San Francisco Bay Area, you have likely seen or heard of the PBS show "Check Please, Bay Area." This is the television show where three Bay Area residents review their favorite restaurant. Each of the three people have the opportunity to dine at the restaurants that the other two choose....
Limewood is the new restaurant located inside the Claremont Resort & Spa in Berkeley. The restaurant is introducing a new dinner series called "Dining on the Deck" which features a four course meal with drink pairings. Me and a guest were invited to attend the first of the series which was held last week. A...
I had dinner with two of my coworkers in the City on Friday night at a restaurant called Hops & Hominy. It was my first visit to Hops & Hominy (H & H) so I was excited to try another restaurant serving Southern food. Although the restaurant is located in the popular Union Square, it's...
In February, I heard about a new cookbook called Salt Fat Acid Heat (SFAH) that was going to be published in a few months. In this book, the author, Chef Samin Nosrat, another Chez Panisse alumni explains how using these four elements properly can help anyone become a better cook. Chef Nosrat describes how salt...
I have been telling myself I should eat more seafood and less meat. I have made the Cantonese dish Salt and Pepper Shrimp two times; and each time, it has been outstanding. I hope that by adding this recipe to my repertoire, it will only encourage me to eat more seafood. Ingredient list: 1...
I was recently invited to dine at the newly opened Burger Lounge in Walnut Creek. My friend and I made a special trip out there to see what they had to offer. Burger Lounge is not your typical fast food joint. It is apparent that the focus of Burger Lounge is on quality, sustainable food....
Daughter Thai opened up about four months ago in Montclair Village in Oakland. I dined there once in December shortly after they opened and was pleasantly surprised by the space, the food, and the ambience. I found it to be a typical Montclair crowd, which is family friendly. I've been wanting to go back ever...
Line at FYUB Yesterday was a momentous occasion. I was excited to witness the return of Chef Nora Haron to Oakland for a pop-up bakery. It's been about a year since Chef Nora closed her cafe Drip Line in West Oakland and I've been sad ever since. She brought unique Singapore flavors to the food...
Load more posts
About Me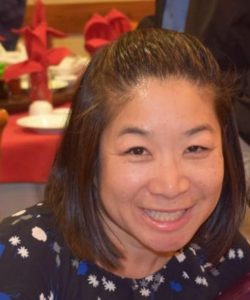 Hello, my name is Lisa Lau.  Welcome to my new website 510foodie.com.  I was born and raised in the Bay Area. I am passionate about food and am here to share my food adventures with you.
I've been blogging about food for almost ten years.  I am a contributing writer for localwise.com where my blog post Top Five Bowls of Noodle Soup in Oakland went viral.  In 2018, I was a guest writer for Berkeleyside where I wrote the featured article  A Filipino Food Movement is Sweeping the East Bay.
My friends and family enjoy my cooking so new to the site is "Recipe of the month."
I hope you enjoy the site!
Recent Posts
Instagram Feed
Follow me on Instagram
This error message is only visible to WordPress admins
Error: API requests are being delayed. New posts will not be retrieved.
There may be an issue with the Instagram access token that you are using. Your server might also be unable to connect to Instagram at this time.
Error: API requests are being delayed for this account. New posts will not be retrieved.
There may be an issue with the Instagram Access Token that you are using. Your server might also be unable to connect to Instagram at this time.
Categories
Buy the Sweet Cookbook