I'm frequently asked my opinion on where to eat in the Bay Area. When friends travel to places that I've traveled, they tend to ask me for recommendations on where to eat as well. I'm happy to give advice. I recently returned from New Orleans and I have a new favorite spot that I'm excited...
I arrived in New Orleans on Thursday to attend the International Food Bloggers Conference (IFBC). The last time I attended this conference was three years ago when it was held in Seattle. This is my fourth trip to New Orleans and I had a few new spots to try, but the one restaurant that I...
"Fourth Street" is a commercial district in Berkeley bustling with shops and restaurants. I have always considered it to be a cool and hidden shopping area in the East Bay. One of the restaurants located on Fourth Street is Iyasare serving modern Japanese comfort food. Although its been around for over five years, I recently...
I spent the morning at the Oakland Museum of California (OMCA), a museum dedicated to California art, history, and natural sciences. As a child, I have had many memories and field trips to OMCA to view the large collection of California art. As an adult, I have visited OMCA to attend private events, Friday Nights...
I just got back from a very nice dinner in the City for my book club meeting. We read Crazy Rich Asians by Kevin Kwan and our meeting place was appropriately held at the fancy Chinese restaurant Dragon Beaux in the outer Richmond district of San Francisco. Dim Sum is usually eaten during brunch, but...
I had dinner with friends at Nyum Bai, a new Cambodian restaurant in Oakland on Friday. Nyum Bai went from restaurant pop up to restaurant stall to creating permanent residency at this brick and mortar in the Fruitvale Public Market across from the Fruitvale BART station. I was super excited because I was one of...
If you haven't heard of Chef Reem Assil, you really should as she is successfully putting Arab food on the map in Oakland. Her Arab street food started in the farmers markets before she opened her bakery, Reem's in the Fruitvale Public Market over a year ago. She recently opened her second outpost, Dyafa, a...
If ramen, udon, and soba noodles were siblings, soba would be the middle child. Soba noodles don't get a lot of attention in the United States. I can't count the number of bowls of ramen and udon that I have consumed in my lifetime because it is too many. I can count with one hand...
I just got back from a fabulous dinner. I had Korean food with my BFF in El Cerrito. She was introducing me to Gangnam Tofu for the first time. We went for an early dinner after spending the day hiking and geocaching in the area. We were lucky that we didn't have a wait since...
My trip last month to the East Coast ended with a weekend in New York City. Food was my focus and I ended up dining by myself a lot of the time. I was excited to try Miznon, an International restaurant serving Israeli street food located in Chelsea Market. This is the only location in...
Line at FYUB Yesterday was a momentous occasion. I was excited to witness the return of Chef Nora Haron to Oakland for a pop-up bakery. It's been about a year since Chef Nora closed her cafe Drip Line in West Oakland and I've been sad ever since. She brought unique Singapore flavors to the food...
Load more posts
About Me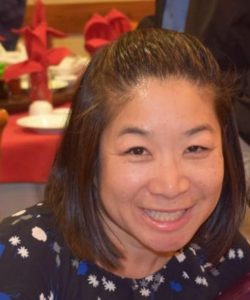 Hello, my name is Lisa Lau.  Welcome to my new website 510foodie.com.  I was born and raised in the Bay Area. I am passionate about food and am here to share my food adventures with you.
I've been blogging about food for almost ten years.  I am a contributing writer for localwise.com where my blog post Top Five Bowls of Noodle Soup in Oakland went viral.  In 2018, I was a guest writer for Berkeleyside where I wrote the featured article  A Filipino Food Movement is Sweeping the East Bay.
My friends and family enjoy my cooking so new to the site is "Recipe of the month."
I hope you enjoy the site!
Recent Posts
Instagram Feed
Follow me on Instagram
This error message is only visible to WordPress admins
Error: API requests are being delayed. New posts will not be retrieved.
There may be an issue with the Instagram access token that you are using. Your server might also be unable to connect to Instagram at this time.
Error: API requests are being delayed for this account. New posts will not be retrieved.
There may be an issue with the Instagram Access Token that you are using. Your server might also be unable to connect to Instagram at this time.
Categories
Buy the Sweet Cookbook