Bacon is probably one of my favorite foods and so is pizza, ice cream and fried chicken.  However, I can agree that balancing the unhealthy is a good idea sometimes.  🙂  Today I am experimenting with farro, an Italian grain from wheat.  I had an excellent farro salad at Encuentro Cafe and Wine Bar in Jack...
I feel like I've failed at my travel blog partly due to technical difficulties, lack of free wifi, and time constraints. I had written one blog which is somewhere out in the Internet space and that really discouraged me as well. Here I am at the new airport in Toronto waiting for my connecting flight...
I'm now leaving Italy having spent 4 days in this historical country. It has been a whirlwind covering Rome, the island of Capri, and Florence. Rome was the city that I accomplished the most. My companions in Italy were Michele and Andy, two people that were very easy to travel with. They were ahead of...
On 21st Avenue and Foothill Boulevard in East Oakland, you will find Cambodian Street Food. At this family run small kitchen, the community at large can pick up delicious, culturally diverse Cambodian or Khmer food at an affordable price. I visited Cambodian Street Food twice last week for lunch, each time with a different friend. ...
Load more posts
About Me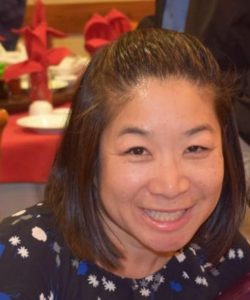 Hello, my name is Lisa Lau.  Welcome to my new website 510foodie.com.  I was born and raised in the Bay Area. I am passionate about food and am here to share my food adventures with you.
I've been blogging about food for almost ten years.  I am a contributing writer for localwise.com where my blog post Top Five Bowls of Noodle Soup in Oakland went viral.  In 2018, I was a guest writer for Berkeleyside where I wrote the featured article  A Filipino Food Movement is Sweeping the East Bay.
My friends and family enjoy my cooking so new to the site is "Recipe of the month."
I hope you enjoy the site!
Categories
Buy the Sweet Cookbook