It's been a few years since I last frequented A Cote, not because of a bad experience.  There was a time when A Cote was "thee" place to be.  Mojito's were the hot new drink, you would be lucky to grab a seat at the bar while you waited for a table, and you wouldn't...
Line at FYUB Yesterday was a momentous occasion. I was excited to witness the return of Chef Nora Haron to Oakland for a pop-up bakery. It's been about a year since Chef Nora closed her cafe Drip Line in West Oakland and I've been sad ever since. She brought unique Singapore flavors to the food...
Load more posts
About Me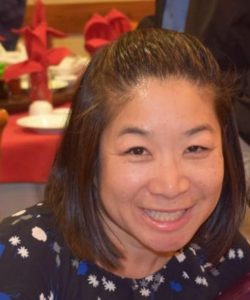 Hello, my name is Lisa Lau.  Welcome to my new website 510foodie.com.  I was born and raised in the Bay Area. I am passionate about food and am here to share my food adventures with you.
I've been blogging about food for almost ten years.  I am a contributing writer for localwise.com where my blog post Top Five Bowls of Noodle Soup in Oakland went viral.  In 2018, I was a guest writer for Berkeleyside where I wrote the featured article  A Filipino Food Movement is Sweeping the East Bay.
My friends and family enjoy my cooking so new to the site is "Recipe of the month."
I hope you enjoy the site!
Recent Posts
Buy the Sweet Cookbook